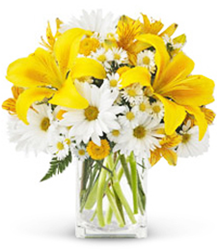 (PRWEB) April 12, 2014
An established leader in florist services, Taskba Flowers has expanded its flower delivery services worldwide. The online flower delivery store is one of North America's largest and continues to stay up-to-date on the latest trends, techniques, and advances in products and marketing. Flowers, floral arrangements, and other products are delivered in conjunction with local gift basket vendors and floral suppliers to service customers worldwide.
Whether a customer orders from the United States, Canada, or an international location, it provides passionate customer service and assistance from initial order to final delivery. Customer service is considered essential for staying ahead of the competition and assisting all clients for any occasion. To find out if
All arrangements are artistically designed to ensure a lasting impression. Flowers in all categories are provided with a timely delivery. Arrangements are available for birthdays, weddings, gift baskets, and sympathy for both personal and business recipients. Get well and funeral flowers are also available. Floral baskets can be delivered on holidays such as Mother's Day and Easter or an event such as the birth of a baby. All can be ordered in a standard basket or can come with extras such as balloons, vases, and more.
Flowers, both popular and exotic, are in stock in a wide range of colors, such as orange, white, pink, purple, blue, or yellow. There's an almost limitless array of types that can be delivered. Customers regularly order selections such as daisies, sunflowers, roses, orchids, peonies, lilacs, chrysanthemums, and many others. Whatever the message the customer wants to send, Taskba Flower's professional florists will put together the ideal package in any design requested.
The workmanship of the company's florists is always tested. Their skills are always put to good use as each florist is committed to allowing their abilities to evolve and stay focused. The beauty of each bouquet represents the season during which it is created; Taskba Flowers adjusts each order for summer, spring, winter, or autumn and for each occasion and holiday. Customers can take advantage of the company's professional services such as same day delivery, discounts, and a connection with florists in their local area so fresh orders can be shipped promptly. In addition, coupons are available so customers can save on beautiful and professionally designed arrangements.
Contacting Taskba Flowers is also easy. One can "Get in Touch" with the florist by filling out the embedded form at the bottom of the homepage. The "Call Now!" button is another feature in which a user can instantly call the company from their phone. They can speak to a service agent immediately and have their order placed and delivered. They also have the option of speaking to a florist who will help them select the perfect arrangement for the given occasion.
For more information about the expert florist services of this company, please go to Taskba Flowers. Please visit us on Facebook or Google+ or follow us on Twitter for future company updates, specials, etc.
About Taskba Flowers
Taskba Flowers is an established leader in florist services in North America. The company delivers to customers in the United States and Canada as well as those in international locations. Leveraging local florists for a far-reaching delivery system, it provides well-designed, artistic flower arrangements for any occasion which are perfectly tailored to the particular time of year.