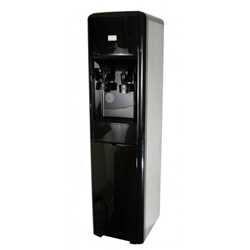 PristineHydro™ offers an affordable water filter system for the home or office.
Laguna Woods, CA (PRWEB) August 12, 2015
Pristine Water Filters.com (http://www.pristinewaterfilters.com) introduces a home drinking water system that eliminates all fluoride, acids, and heavy metals. As a leader in creating sustainable, healthy drinking water, PristineHydro's™ goal is to make a meaningful impact on the world's global health crisis due to effects from water pollution acid rain, irresponsible farming techniques and overall industrial pollution. PristineHydro's™ water filtration/revival systems provide affordable and accessible water solutions for every home and lifestyle.
From the under-counter system to its travel system, PristineHydro™ has the solution. Businesses that are health oriented will also benefit from PristineHydro's™ counter top water revival system as this water can be shared with clients and employees alike. Pristine water is acid free and 100 percent free of all contaminates. Through a thorough 10-stage process, water is filtered, re-mineralized and revitalized delivering great tasting and healthy water for consumption.
For more information on the types of water filters for the home and business please visit -> http://shop.pristinewaterfilters.com/collections/water-revival-systems
By introducing a water system that eliminates all fluoride, acids, and heavy metals while also re-mineralizing to proper levels, PristineHydro™ introduces quality in water not seen before in the water-filtering world. As a serious endeavor to help the serious world water and health crisis, founder Glen Caulkins and his professional team strive to offer the best drinking water in the world that is free from contaminates and revived to resemble nature and is accessible to all consumers.
You can either visit http://pristinewaterfilters.com or contact them toll free at (888) 240-1175.