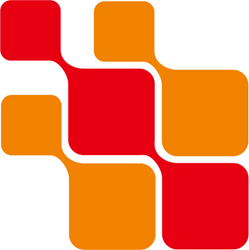 By using Flyboost, DJ Colleen Shannon will be able to see what her crowd is saying, and let her crowd be a part of the entertainment experience too
Owings Mills, MD (PRWEB) February 24, 2015
The founders of Flyboost, a newly-launched company and tool that allows DJs and entertainment professionals to incorporate social media into parties and other events, are pleased to welcome DJ Colleen Shannon as their first member of #TeamFlyboost. DJ Colleen Shannon subscribed to Flyboost on February 10, 2015—which also happened to be the company's official launch day.
As Nick Cuttonaro, one of the founders of Flyboost noted, DJ Colleen Shannon has been referred by many as the "world's sexiest DJ." But DJ Colleen Shannon's skills go well beyond her being chosen as the centerfold for Playboy's 50th Anniversary Issue; she is also an immensely talented entertainment professional who is known throughout the industry for her passion for music and strong work ethic.
When DJ Colleen Shannon signed up for Flyboost, which was recently launched to the public, there was a bit of humorous irony in her subscription. As Cuttonaro explained, the DJ used the promo code "GRANDFATHER" to lock in her lifetime discounted price. While she is known for her international performances, working with a variety of artists, appearing on TV shows like "How I Met Your Mother," and modeling for numerous magazines in addition to Playboy, DJ Colleen Shannon will never be mistaken for an elderly gentleman.
"We are overjoyed not only that DJ Colleen Shannon is a member of #TeamFlyboost, but that she was and will always be our first subscriber," Cuttonaro said, adding that her exceptionally wide-reaching social media presence makes her an ideal fit for Flyboost. In addition to over 45,978 fans on Facebook and 30,842 followers on her Twitter account, she also has over 55,100 people following her Instagram profile.
"Flyboost gives our members the ability to interact with audiences by displaying live social media feeds during performances," Cuttonaro said.
"By using Flyboost, DJ Colleen Shannon will be able to see what her crowd is saying, and let her crowd be a part of the entertainment experience too."
About Flyboost:
Flyboost is a tool for DJs and entertainment professionals to integrate the power of social media at parties, promotions, and events in real-time. For more information please visit: http://www.flyboost.com