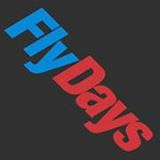 Try out a flying lesson at our new airfields in the North East for your first flying experience
(PRWEB UK) 9 April 2014
FlyDays.co.uk are adding many more flying lesson experiences across new airfield partners in the North East. FlyDays.co.uk offer helicopter and fixed wing flying lessons across the UK. Flying lesson vouchers and gift vouchers can be booked and purchased at any time or any airfield allowing complete flexibility for booking at a location and time that suits the attendee.
New airfields that are available in the North East include Durham Tees Valley Airfield, Wickenby Airfield and Beverley Airfield. Most flying lessons or taster experiences are recognised as flight time by the CAA towards obtaining a pilot's licence.
All lessons are provided by CAA qualified pilot trainers, some of the most experienced pilots available. Learn how planes are maintained and the flying principles as well as flying and enjoying the local scenery. This is the perfect affordable entry point for those looking to train to fly or people that just want to give it a go.
Dan Jones of FlyDays.co.uk said "Try out a flying lesson at our new airfields in the North East for your first flying experience"
See the full range of flying lessons available from FlyDays.co.uk