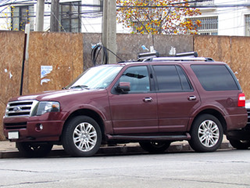 All shift solenoids that were factory installed have been double checked for usability to make sure that no errors are discovered during a gearbox swap
Little Rock, AR (PRWEB) August 25, 2015
The 5-speed transmission technology that Ford Motor Company utilized after partnering with the Mazda company helped to establish the Fusion and Milan vehicles in the U.S. market. The Got Transmissions company acquisition staff has obtained FNR5 transmissions that will now be sold online at http://www.gottransmissions.com/blog/ford-transmissions/fnr5-transmission.
The Ford version of the original FS5A-EL design by Mazda found in Mazda 3, 5, 6 and 8 cars is one of the new types of gearboxes that exist for consumers to purchase at the Got Transmissions website. Each unit available has been tested for compatibility with the 2.0, 2.3 and 2.5 vehicle motors most commonly paired with the 5-speed FNR5 assemblies.
"All shift solenoids that were factory installed have been double checked for usability to make sure that no errors are discovered during a gearbox swap," a seller at the Got Transmissions company said.
The used units that can be ordered for installation into the Ford Fusion and Mercury Milan vehicles will be protected with the long-term parts coverage plan announced earlier this year by the Got Transmissions company. All changes to these plans are now updated monthly at http://www.gottransmissions.com/warranty.html.
"Through a better arrangement with national salvage yards, we have been able to find a more reliable inventory of Ford and Mazda gearboxes that feature parts coverage," included the seller.
The Got Transmissions company is continuing to provide daily support through use of its toll-free number at 1-866-320-1182. People who are not using the web price tool on the homepage can continue calling the offline number to speak with a trained representative.
About GotTransmissions.com
The GotTransmissions.com company is one main resource to find used condition vehicle gearboxes for Ford, Mazda, Chevrolet, Dodge and other top brands sold in the United States. The GotTransmissions.com website has been revised to showcase the easier quotation tool now available for consumers to explore all components pricing.