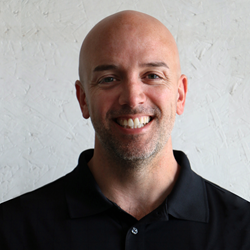 There is an office revolution happening and Focal Upright is at the forefront.
NORTH KINGSTOWN, RI (PRWEB) October 01, 2015
Focal Upright is pleased to announce that Matthew Tedesco has joined the Focal team as Chief Sales and Marketing Officer. Based in the New York City area, Tedesco will help guide the company's growth and brand in the emerging active seating and standing desk markets.
"There is an office revolution happening and Focal Upright is at the forefront, " said Tedesco. "I joined Focal because it is leading the Upright Revolution, helping users work comfortably yet remain physically and mentally active and engaged. Companies, universities and governments are all looking for ways to make their workplaces more desirable and promote wellness. Focal's products deliver on those objectives. "
Before taking on this new role, Tedesco was the Managing Director of Greater China and North Asia for Haworth based in Shanghai. Previous to that, he was the North American Sales Director for Herman Miller's Thrive Portfolio, a division he helped develop from the ground up with triple digit growth over a three-year period.
Tedesco's background in the industry has helped him to make an easy transition to his current position with Focal. He combines sales and marketing experience with extensive knowledge of business operations, finance, supply chain, and human resources. A natural leader, Tedesco is looking forward to being a member of a smaller, agile company where he will be able to make a significant difference in all areas of the business.
Additional Information:
LinkedIn – https://www.linkedin.com/in/matthewtedesco
About Focal Upright
Focal Upright is an award-winning manufacturer of standing desks and "stand-assist" leaning seats. Founded in 2012 by industrial designer Martin Keen (founder of KEEN Footwear), the company is redefining ergonomic office furniture. Recognized as an industry leader in the active seating category, Focal's iconic designs have been featured in Fast Company, The Wall Street Journal, Bloomberg, Wired, and Inc. Magazine, as well as many other media outlets. The company has garnered top awards for both excellent design and ergonomic features.
For more information, please contact Rachel Apostoles at 888-266-1011, by email rachel(at)focalupright(dot)com, or visit the Focal Upright website at http://www.focalupright.com.