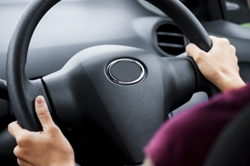 There are several models of the 2.0L Ford engine, and we're now selling all versions to the public through our website
Pittsburgh, PA (PRWEB) April 26, 2015
The Ford Focus was sold in the U.S. with the Duratec motor block starting in the year 2005. The Got Engines company is now providing a source to buy Focus ZX3 2.0-liter used engines online. A revision to the inventory this year is making it possible to order the I4 blocks that are offered at http://www.gotengines.com/blog/ford-engines/focus-zx3-engine.
The editions that are now offered for purchase throughout the year are provided by second hand distribution companies. The partnership with these companies is making it easier for the Got Engines company to do business in more parts of the country. Each 2.0-liter I4 build shipped out will now arrive to purchasers with a full two-year warranty policy.
"There are several models of the 2.0L Ford engine, and we're now selling all versions to the public through our website," said one GotEngines.com company source.
The in stock levels of American automaker motors at the GotEngines.com website have been revised for I4 and for V6 units in 2015. Apart from Ford passenger car builds, a person shopping will have the option for purchasing SUV 6-cylinder blocks that have been used in the Explorer and Escape sport utility vehicles.
"Our entire stock changes weekly at our website due to supplier acquisitions and other modifications," said the source.
The Got Engines company phone number at 1-866-320-1065 is now the offline method of ordering used Ford Focus engines or other brands in stock. This number is fully staffed daily with support professionals that help assist people with matching check digits on VIN numbers or processing phone orders.
About GotEngines.com
The GotEngines.com company provides car, SUV, truck, van and hybrid versions of vehicle motors to consumers in North America. The company was launched in 2007 and has remained a go-to resource for consumers. The GotEngines.com company has established special mechanic and auto body company price structures that make it cheaper to buy the agency promoted used vehicle motors in stock daily.