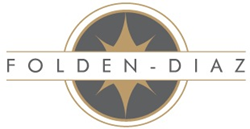 We're designers at heart. The vision for the new travel program began with the desire to completely redesign otherwise ordinary travel experiences.
Beverly Hills, CA (PRWEB) September 05, 2014
Luxury travel company Folden-Diaz announced today the introduction of their luxury departures program in conjunction with the grand opening of Four Seasons Orlando.
The new program, Folden-Diaz Departures, offers luxury trips around the world for highly affluent individuals and families who fall into the UHNW demographic.
"We're designers at heart," said Ryan Diaz, co-founder of Folden-Diaz. "The vision for the new travel program began with the desire to completely redesign otherwise ordinary travel experiences."
"Luxury doesn't necessarily mean the most expensive choice, although we certainly have access to it," Ryan added. "To most families, luxury is in the amount of convenience, value, quality and personalization that is incorporated into the details of a vacation… And we fulfill all of those needs and more."
The luxury travel company is debuting the new program with their Luxe Disney Departure, a five star experience that partners suppliers like Young Jets and the Four Seasons Orlando to create a redesigned version of the family vacation to Disney World. Suite accommodations include stunning views of the Epcot Center and Magic Kingdom Fireworks as well as special touches that range from personalized notes from favorite Disney characters to themed princess rooms with Grand Welcome Celebrations. The package incorporates private flights, convenient private tours, park fast passes, and VIP access and seating to ensure the magic of Disney is felt at every moment.
Folden-Diaz is an independent affiliate of Cadence, a travel management company holding elite status with luxury hotel brands around the world. As an added benefit, clients who purchase the Luxe Disney Experience receive the following Four Seasons Preferred Partners amenities: complimentary breakfast for two, $100 food and beverage credit, complimentary upgrade at check-in, and complimentary Internet access. Cadence is also a prestigious member of Virtuoso, which ensures VIP treatment for clients of Folden-Diaz at the highest rated properties in the world.
The Luxe Disney Experience package starts at $50,000.00 USD for a family of four for three nights. For information on this luxury travel package or additional Folden-Diaz Departures, call 310-880-2094, email departures(at)folden-diaz(dot)com or visit http://www.folden-diaz.com.