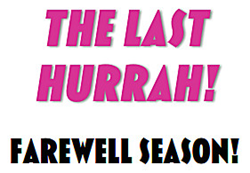 Palm Springs, CA (PRWEB) May 15, 2014
Brad Schmett, Broker Associate with Luxury Homes by Keller Williams today announced that the closing season of the world-famous Fabulous Follies will offer a huge boost for the local real estate community as thousands head to Palm Springs to bid farewell to one of the most popular shows ever to run in Palm Springs.
Founded by locals Riff Markowitz and Mary Jardin, there were many naysayers that first season. However, 23 years later the success is impossible to deny. Everyone loves those Fabulous Follies. The final season has welcomed the rich and iconic voice of the world renowned artist Ms. Darlene Love. Ms. Love was still in high school when she joined a girl group called The Blossoms and became part of world-class fame producer Phil Spector's Wall of Sound
Hit factory.
Schmett observed that, "Darlene Love has sung backup vocals with people like Frank Sinatra, the Righteous Brothers, Dionne Warwick, Marvin Gaye, and Elvis Presley. She is a legend that many of us grew up with and hold in high esteem. Her presence in Palm Springs for the final curtain of the Follies has created standing room only and sellout crowds. The enhancement for local real estate has been simply amazing. It is our pleasure to meet and greet new neighbors and luxury home shoppers."
As the final week of the Follies gets underway tickets for all performances are at a premium. If you have not already purchased your ticket it is highly recommended that you do so right away. It is hard to imagine Palm Springs without the Follies as one of the most popular attractions in the Coachella Valley closes its doors.
For more information on those Fabulous Follies Last Hurrah visit psfollies.com/our-all-new-show/.
To find out more about Brad Schmett, visit bradschmett.com.
About Luxury Homes by Keller Williams: Luxury Homes by Keller Williams – Palm Springs, is an exclusive, elite and sophisticated group of real estate consultants raising the bar for service in the Palm Springs area residential real estate market.