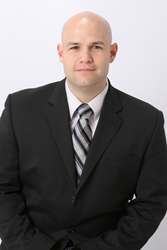 In addition to our 100-plus new partners, over 30 resellers have come forward with public quotes and testimonials about how Fonality has impacted their clients and channel business for success.
Dallas, TX (PRWEB) September 04, 2014
Fonality, the innovative provider of business phone systems and integrated communications solutions designed to reduce the friction that slows business momentum, today announced new growth and momentum with more than 100 new partners in its "No Bull" partner program. Fonality will be exhibiting its pain-free partner program at the Cloud Partners Conference, Sept. 8 – 10 in New Orleans.
"Since realigning our partner program for optimal flexibility and rewards, feedback has been overwhelmingly positive," said Daryl Reva, Fonality's senior director of product and channel marketing. "In addition to our 100-plus new partners, over 30 resellers have come forward with public quotes and testimonials about how Fonality has impacted their clients and channel business for success."
"We chose to partner with Fonality because of their commitment to their channel partners," said Stephen Faulkner, CEO of Cybernut. "The product is solid, with attractive options that apply to most real world situations. This is why I've chosen to standardize our VoIP solution and train my engineers and technicians on configuring and programing the Fonality system."
"Fonality has one of the most disruptive user interfaces in the market," said Lane Campbell, CEO of Syntress, LLC. "It's an amazing product – especially the Heads Up Display – with a million great features all in one location. Customers love it. 'Love' is a strong word in telecom, but with Fonality, clients really love their system."
"Fonality has always gone above and beyond to help their partners grow business through marketing campaigns and sales support," said Bryan Kennedy, president of Phoenix Networks Corp.
Fonality's "No Bull" partner program was announced in April 2014, and was designed to provide a simplified way to help partners generate marketing demand, monetize with new revenue streams and grow their business. The program, based on sowing gratitude for partner engagement, offers discounts or commissions at three partner levels: Referrals, Authorized and Certified. Partners at either Authorized or Certified levels can choose to work as agents, receiving commission based on recurring revenue, or as resellers, receiving discounts on both software and hardware. The program offers joint marketing funds as a quarterly bonus.
To support and enable partner growth, Fonality has positioned its program to provide dedicated marketing resources, including:

A training program focused on providing partners with a simple and effective way to quickly ramp up and sell Fonality
The Fonality Partner Exchange (FPX), an online community of rich product content, industry knowledge and best practices
The Marketing 360 Program providing tools such as a self-service print portal for collateral, a 60-day marketing plan, plus many additional sales resources.
Mariana Pacheca, solutions consultant at Spectrum Technologies added, "Fonality has by far been the easiest partner to work with. By partnering with Fonality, we have created the ability to grow new revenue streams while continuing to grow long term business relationships with our existing client base."
For more information about the Fonality channel partner program, visit: http://www.fonality.com/partners. To explore why channel partners love Fonality's program and product, visit http://www.fonality.com/partner-reviews.
About Fonality
Fonality provides business phone systems and applications for growing companies. More than 25,000 businesses in 99 countries rely on Fonality to help them sell, service, and collaborate. Fonality customers select the deployment, voice connectivity, and payment options that best meet their needs. Every Fonality edition includes unlimited contact center queues for all employees, and is offered with bundles of critical business applications such as HD video collaboration and call recording. For more information, visit http://www.fonality.com or call 877-FONALITY.