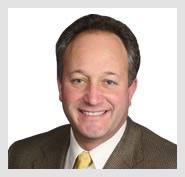 The future is bright, and nothing says it more than when a customer contacts us to describe how Fonality has saved them time and money.
Dallas, TX (PRWEB) January 21, 2014
Fonality, the innovative provider of business phone systems and integrated communications solutions designed to help businesses sell, service and collaborate with ease, today revealed that 45,000 new seats were added to its user base throughout 2013. Now with approximately 270,000 users in 99 countries worldwide, Fonality is currently experiencing a growth rate of more than 25-percent in its subscriber base.
"2013 was a big year for Fonality with tremendous growth and developments across our team, partnerships, product and customer base," said David Scult, CEO of Fonality. "The future is bright, and nothing says it more than when a customer contacts us to describe how Fonality has saved them time and money."
Why Businesses are Choosing Fonality over its Competitors
Fonality's growth and momentum rests on the foundation of its strong suite of products, including the award-winning Heads Up Display. Featuring a unified dashboard interface, Heads Up Display connects users to all their communication tools – phone, chat, email, SMS, voicemail and even call center capabilities – in one place.
Glade Seegmiller, owner of the warehouse management software company CC Software, said, "We experienced poor quality of service on our previous provider, Vocalocity. We switched to Fonality and have been very happy. The quality of service is much better, and we especially love the Heads Up Display! I have everything all in one spot, and I don't even have to dial in to listen to voicemails anymore. I just click to listen to them directly from the Heads Up Display screen on my computer."
As the Helpdesk Manager at the United Spinal Association, Edwin Lopez has experienced many IT challenges common in multi-office organizations. "With dispersed office locations, it had become apparent that our previous expensive, aging Avaya system would no longer support the communications needs of our organization," described Lopez. "The Fonality solution is an evolutionary product that allowed us to standardize our telecommunications deployment across all locations, and realize impressive annual cost savings."
With features customized to the unique needs of growing businesses, Fonality was an attractive solution for Jerry Brantley, CIO of Low Cost Interlock. "I would highly recommend Fonality. Fonality came to our rescue when our current provider was not flexible or capable of meeting our needs. Our old phone system was making us change our business model to meet the system, and Fonality is completely opposite – Fonality changes to meet our business model." Brantley continued, "Fonality has an excellent and knowledgeable sales staff that helped us build the perfect system that can grow with our business. Their technical support is superior to anything I have seen in the past – they are even proactive in their support, one time even detecting an issue and correcting it before we could report it."
"The message from our customers is clear: growing businesses need more than just a telephone," said Scult. "They need a unified, integrated tool that removes the friction encountered in everyday business communication. Fonality has some very exciting times ahead, and we look forward to continue providing the best solutions for growing businesses."
About Fonality
Fonality provides business phone systems and contact center solutions designed specifically for growing businesses. As the only provider that can deliver the same user experience in the cloud or on-premise, Fonality equips companies with innovative features that easily scale with growth and allow them to boost productivity, communicate more efficiently and reduce costs. For more information, visit http://www.fonality.com or call 877-FONALITY.