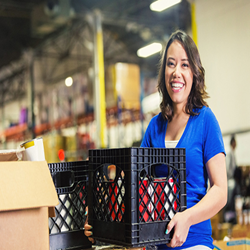 Beach Food Pantry works diligently and consistently to help provide for those in our community going without, and our goal is to make sure they have everything they need to continue their mission
Elizabeth City, NC (PRWEB) January 24, 2017
Shield Insurance Services, a North Carolina firm that provides asset protection and financial planning services to families and business owners in and around Elizabeth City, is joining the Beach Food Pantry in a charity event aimed at providing assistance to undernourished families.
Voted Outer Banks Non-Profit of the Year in 2014, Beach Food Pantry works to provide regional support to families and individuals facing food insecurity. In addition to promoting the efforts of Beach Food Pantry and generating meal donations, Shield Insurance Services aims to raise funds that the charity will use to help offset the ongoing costs of serving the local community.
"Beach Food Pantry works diligently and consistently to help provide for those in our community going without, and our goal is to make sure they have everything they need to continue their mission," says Scott Dashiell, owner and principal of Shield Insurance Services.
The Shield Insurance team plans to raise awareness of the continuing efforts of Beach Food Pantry volunteers by connecting with local families and business leaders over social media and email. Additional publicity will result from a full length write up on the charity effort scheduled for publication in "Our Hometown," an online local interest magazine produced monthly by Shield Insurance Services: http://www.shieldinsuranceservice.com/Our-Hometown-Magazine_41.
The Shield Insurance Team has worked to assist more than half a dozen charitable causes and nonprofit programs operating in North Carolina over the last year. As members of the national charity support initiative "Agents of Change," Dashiell and the Shield Insurance team plan to continue working with regional charities on a bimonthly basis.
Everyone who wants to learn more about the charity event to support the Beach Food Pantry, and anyone who wishes to be part of the event and help feed local families, is invited to visit the following page: http://www.shieldinsuranceservice.com/Feeding-Families-Giving-Hope_24_community_cause. Details regarding previous charitable efforts championed by the Shield Insurance team can be reviewed from the agency's Community Causes list, located here: http://www.shieldinsuranceservice.com/community-cause.
About Shield Insurance Services
As a family owned company, Shield Insurance Services specializes in taking the mystery out of insurance and providing no-nonsense, real-world financial solutions to families and business owners in and around Elizabeth City, NC. Whether you need assistance managing long term financial goals, understanding investments or annuities, or mapping out your insurance needs in a rapidly changing economy, the experts at Shield Insurance Services are ready and waiting to give you the information you need to make the right choice. To speak to a helpful and knowledgeable representative from Shield Insurance Services, browse to http://www.shieldinsuranceservice.com/ or call (252) 338-5821.