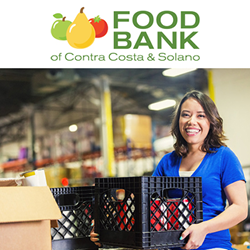 Millions of people around the world deal with hunger on a daily basis, but 1 in 8 families right here in Contra Costa and Solano are facing these exact same challenges, and our goal is to help them
San Ramon, CA (PRWEB) June 21, 2017
Hauser & Lee Insurance Services, a California firm that offers insurance assistance, financial consulting, and related services to communities throughout the east bay region, is announcing a charity event to provide assistance to families facing food and nutritional disparities.
For the duration of this campaign, Hauser & Lee will be working closely with the Food Bank of Contra Costa and Solano. The Food Bank organizes and distributes food and simple household items to low income and food challenged families in the region, as well as working with a range of other nonprofit organizations dedicated to assisting underserved east bay residents.
"Millions of people around the world deal with hunger on a daily basis, but 1 in 8 families right here in Contra Costa and Solano are facing these exact same challenges, and our goal is to help them," says Darrell Lee, director and agency principal of Hauser & Lee Insurance Services.
Efforts are underway to galvanize local support for the Food Bank charity initiative, beginning with a series of informative posts sent out over social media and email channels to regional families and community leaders. The agency has also placed food barrels in both of their office locations and will begin their food drive from now until June 30th. Lee and his team have also published a cover article discussing the charity event, which is featured in the recent edition of the Hauser & Lee Insurance Services monthly online local interest magazine "Our Hometown": http://www.hauserlee.com/Our-Hometown-Magazine_39. A $1000 grant is underway to be presented to both the Contra Costa Food Bank for the San Ramon office and Alameda Food Bank for the Castro Valley office.
For several years now, Hauser & Lee Insurance Services has been working with a national charity support group called "Agents of Change." The team has assisted a dozen charitable causes and nonprofits operating in and around Castro Valley over the last two years, and plans to continue working with new charities regularly going forward.
All readers interested in finding out how to be part of the east bay charity event to end hunger are urged by Lee and his team to help make a difference for underprivileged families in the community by following this link: http://www.hauserlee.com/Working-To-End-Hunger-in-Our-Community_24_community_cause. Details regarding previous charitable organizations assisted and empowered by Hauser & Lee Insurance Services are available from the firm's Community Causes archive: http://www.hauserlee.com/community-cause?page=1.
About Hauser & Lee Insurance Services
As a Personal Finance Representative in San Ramon, agency owner Darrell Lee knows many local families. His knowledge and understanding of the people in his community ensures that clients of Hauser & Lee Insurance Services are provided with an outstanding level of service. Darrell and his team look forward to helping families protect the things that are most important – family, home, car and more. Hauser & Lee Insurance Services also offers clients a preparation strategy for achieving their financial goals. To contact an expert at Hauser & Lee Insurance Services, visit http://www.hauserlee.com/ or call (925) 904-4800 in San Ramon or (510) 538-5900 in Castro Valley.