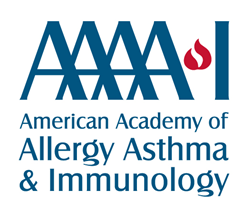 "Identifying the mechanisms for the decreased risk of infection among those with food allergy could be very interesting in considering strategies to prevent the establishment of infection." Tina V. Hartert, MD, MPH
MILWAUKEE (PRWEB) June 02, 2022
Individuals with food allergies are at a lower risk for both infection and household transmission of SARS-CoV-2, the virus that causes COVID-19, according to a new study published in The Journal of Allergy and Clinical Immunology.
The finding was an unexpected outcome of the Human Epidemiology and Response to SARS-CoV-2 (HEROS) study, which was conducted during the early period of the pandemic when there were many questions about the role of asthma and allergic diseases and whether children were infected or played a major role in community transmission, said Tina V. Hartert, MD, MPH, director of the Center for Asthma Research and a professor of medicine and pediatrics at the Vanderbilt University School of Medicine in Nashville.
"The finding of food allergy as a protective factor for infection risk was most surprising," Dr. Hartert said. "The study objectives were to determine the role of asthma and allergic diseases in infection risk. We suspected, based upon a small amount of data available in March 2020, when this study was conceived, that those with allergic asthma or allergic rhinitis might be protected, but not food allergy. I say it is surprising because there is nothing about food allergy that made us a priori hypothesize that it would be associated with a decreased infection risk."
By contrast, researchers were "not surprised by the finding that children play a critical role as a reservoir of asymptomatic infection and household transmission, as it is not dissimilar to their role in transmission of many respiratory viral pathogens," Dr. Hartert said.
Researchers can only speculate on a reason for the food allergy finding until more study is completed. "We surmised that there could be a number of reasons, including behavioral factors that influence exposure, such as those who are food allergic being less likely to eat at restaurants, or less likely to eat at gatherings which requires removal of their mask. However, we assessed these infection risk behaviors biweekly, and adjusting for them did not explain the findings," Dr. Hartert said.
Researchers hope conducting transcriptomic profiling on the serial nasal samples collected during the study will shed light on the findings. "It is possible that those with food allergy have a mucosal microbiome or mucosal immunity that protects from infection, or it could be that there are other unmeasured behavioral or risk factors that we didn't measure that account for the finding." The finding requires replication, and if true, researchers need to understand why it is protective, she said. "Replicating the finding and identifying the mechanisms for the decreased risk of infection among those with food allergy could be very interesting in considering strategies to prevent the establishment of infection."
The HEROS study monitored more than 4,000 people in nearly 1,400 households including at least one person 21 years-old or younger between May 2020 and February 2021. Dr. Hartert co-led the research with Max A. Seibold, PhD, director of computational biology, and a professor of pediatrics in the Center for Genes, Environment, and Health at National Jewish Health in Denver.
The wide age range of participants in the HEROS study allowed researchers to assess whether infection risk was age dependent. They found children, teenagers, and adults all exhibited equivalent infection risk. However, they found 75% of infected children were asymptomatic, whereas only 59% of infected teenagers and 38% of infected adults were asymptomatic. The study also found once one household member was infected with SARS-CoV-2, the virus usually was transmitted to another family member, known as the secondary attack rate.
Additionally, the HEROS study determined that asthma and allergic rhinitis are not risk factors for SARS-CoV-2 infection. "While we often consider asthma as a risk factor for more severe infection or morbidity from respiratory viral infection, the focus of HEROS was not on SARS-CoV-2 infection severity. The question tested in HEROS was if asthma is a risk factor for infection," Dr. Hartert said.
While previous studies have found that obesity is a risk factor for severe COVID-19, the HEROS study also found a link between the Body Mass Index (BMI) and the risk of infection. Every 10 point increase in BMI raised the risk of infection by 9%. In this regard, planned analyses of cells collected from nasal swabs of participants before and after SARS-CoV-2, infection may provide clues about the inflammatory environment associated with infection, which may change as BMI increases, according to the investigators. "Here again, the study results refer to risk of infection, not risk of severe infection, and the findings of a linear relationship of infection risk with BMI are very interesting" Dr. Hartert said. "We didn't see other established risk factors for severe infection – high blood pressure, etc. – as risk factors for infection."
You can learn more about food allergy on the American Academy of Allergy, Asthma & Immunology website, aaaai.org.
The American Academy of Allergy, Asthma & Immunology (AAAAI) is the leading membership organization of more than 7,100 allergists, asthma specialists, clinical immunologists, allied health professionals and others with a special interest in the research and treatment of allergic and immunologic diseases. The AAAAI is the go-to resource for patients living with allergies, asthma and immune deficiency disorders. Established in 1943, the AAAAI has more than 7,100 members in the United States, Canada and 72 other countries. The AAAAI's Find an Allergist/Immunologist service is a trusted resource to help you find a specialist close to home.