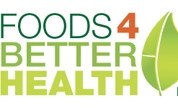 Don't Wash Your Chicken, Unless You Want to Get Sick.
Boston, MA (PRWEB) August 30, 2013
Foods4BetterHealth.com, a new food and nutrition web site that believes that eating right can prevent diseases, ward off illnesses, and help people feel healthier and younger than ever, is reporting on a new food safety campaign, funded by the U.S. Department of Agriculture (USDA), that is urging consumers not to wash chicken.
As Foods4BetterHealth notes (http://www.foods4betterhealth.com/dont-wash-your-chicken-unless-you-want-to-get-sick-4110), the majority of people—close to 90%, according to recent surveys and focus groups—wash their chicken before cooking it. However, this common practice does not kill bacteria that can lead to foodborne illnesses and can even risk further contamination, says food safety researcher Dr. Jennifer Quinlan. She wanted to help improve food safety in homes and, through focus groups and meeting with different people, she discovered that the majority of people wash their chicken before they cook it, believing that it can help decrease the risk of bacteria. However, Quinlan found that it actually causes more harm than good. (Source: "'Don't Wash Your Chicken!' Video Vignettes Make Cooking Safer," Drexel University web site, August 19, 2013; http://drexel.edu/now/news-media/releases/archive/2013/August/Dont-Wash-Your-Chicken-Food-Safety-Campaign/, last accessed August 28, 2013.)
As the Foods4BetterHealth article "Don't Wash Your Chicken, Unless You Want to Get Sick" reports, the USDA urges people not to wash their chicken because it can increase contamination in the kitchen through a process known as "aerosolization." During this process, water that's used to rinse raw chicken actually causes harmful bacteria in the chicken to become airborne, contaminating kitchen surfaces, countertops, cutting board, and even the person handling it. This spread of bacteria can lead to foodborne illnesses.
The Foods4BetterHealth report notes that in order to reduce the contamination that can occur when a person washes chicken, Quinlan and her team created educational videos, called "Don't Wash Your Chicken!," which illustrate how washing raw chicken and poultry can contaminate the kitchen. In the videos, she notes that rinsing chicken does not kill the bacteria.
The Foods4BetterHealth report concludes that washing chicken is not necessary and can cause contamination and spread foodborne illnesses. The only way to reduce the spread of bacteria and the risk of foodborne illnesses is to properly cook food to a good internal temperature.
Foods4BetterHealth.com, created by Doctors Health Press, is a food news and health web site, offering readers information about the latest food controversies, exclusive expert advice, and health tips to ward off illness, prevent disease, and live a long, healthy life. For more information, visit http://www.foods4betterhealth.com