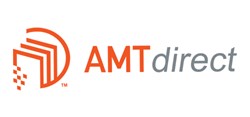 AMTdirect will solve our needs in all phases of our real estate lifecycle, so it was a great fit and an easy choice.
Charlotte, NC (PRWEB) October 02, 2013
AMTdirect, the leading software provider to the commercial real estate industry, announced that it has been selected by Food City as the real estate management platform for their portfolio of more than 250 locations and stores across the southeast.
Food City had no existing system for managing their real estate and performed an exhaustive search for a real estate solution that would meet their varied demands. In choosing AMTdirect, they found a proven leader in the retail market with particular strengths for supermarket retailers. AMTdirect is already the solution of choice for other major supermarket chains, including Ahold USA, Big Y Foods, Inc., and Harris Teeter.
"As we grow, we're putting a company-wide emphasis on systems and automation. AMTdirect will solve our needs in all phases of our real estate lifecycle, so it was a great fit and an easy choice," said Stephen Spangler, Real Estate Manager for Food City.
AMTdirect's integrated platform will unify Food City's real estate portfolio and provide a scalable platform that will improve all aspects of Food City's operation, including accounting, reporting, project management and facility management. In addition, the combination of AMTdirect's breakthrough technology and industry-leading Professional Services Group guarantees a faster, error-free implementation for Food City.
"Food City is a terrific addition to the AMTdirect family and one that reaffirms our position as the market leader for retail real estate management, " said Taft Tucker, Vice President of Marketing and Customer Relations for AMTdirect. "We have a great track record with other major supermarket retailers, and like them, Food City saw our dynamic solution as the best fit for their diverse portfolio of both expense and income leases."
About Food City
Headquartered in Abingdon, Virginia, K-VA-T Food Stores, Inc. (Food City's parent company) operates 106 retail food outlets throughout the tri-state regions of Southeast Kentucky, Southwest Virginia and Northeast Tennessee.
About AMTdirect
Since 1996, AMTdirect 's sole mission has been to develop great real estate management software, make it simple, cost effective and accessible to everyone in the world. AMTdirect is the industry's leading developer of powerful solutions that transform portfolio management operations and deliver significant returns on investment. Uniquely designed to handle the most complex real estate portfolios, AMTdirect stands out as the first choice of retailers, healthcare providers, higher education and corporate real estate managers. For more information, visit http://www.amtdirect.com.