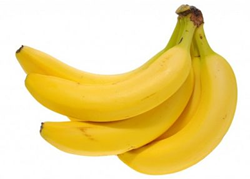 The article introduces to people a detailed list of best and worst foods for digestion that allow them to prevent digestive disorders effectively.
Seattle, WA (PRWEB) February 28, 2014
The new "Foods For Digestion" report on the site Vkool.com teaches people how to improve their digestive health naturally. The report is divided into two main parts. In the first part of the report, people will get to know some common digestive problems, such as reflux, heartburn, peptic ulcers, irritable bowel syndrome, and constipation. After that, the author points out that beetroots are rich in potassium, magnesium, and fiber, which help to abolish the body waste. Thus, people should consume beetroots regularly in order to maintain a healthy digestive system. In this report, people will discover benefits of bananas. This yellow fruit is good for the proper functioning of the bowel movement. It can restore the amount of electrolytes and potassium that are lost during the passage of stools. Moreover, in the report, the writer recommends readers to make use of sweet potatoes as they are superb food for digestive health. Sweet potatoes provide dietary fiber, manganese, and complex carbohydrates that help in treating peptic ulcers, constipation, and some other serious bowel ailments. Furthermore, this writing reveals that many herbs and spices support digestive health and protect against gastrointestinal discomfort. For example, ginger can promote digestion by stimulating saliva. It is widely used to soothe stomach upset and curtail nausea naturally. People should also consume yogurt as this is one of the most widely available probiotic-including foods. Probiotics, in particular, can replenish beneficial flora essential to gut immunity.
In the second part of the article, the writer recommends people to avoid consuming high-fat and fried food as these foods can overwhelm the stomach, resulting in acid reflux and heartburn. In addition, to avoid abdominal bloating and cramps, readers should avoid dairy products. The sugar lactose found in milk and other dairy products can be hard to digest. In other words, the report also uncovers many worst foods for digestion, which are chocolate, processed foods, spicy foods, coffee, and acidic foods. After the report was launched, a lot of people can improve their understanding about health issues.
Kimi from the site Vkool.com says that: "The new "Foods For Digestion" report is really informative and contains innovative tips to eliminate diarrhea symptoms and easy ways to get rid of vomiting fast. Additionally, the tips delivered in the post are easy-to-apply for most readers."
If readers want to get more detailed information from the full"Foods For Digestion" report, they could visit the website: http://vkool.com/foods-for-digestion/.
About the website: Vkool.com is built by Tony Nguyen. The site supplies people with advantages of different fruits and vegetables and positive effects of various physical activities. People could send their feedback to Tony Nguyen on any article via email.