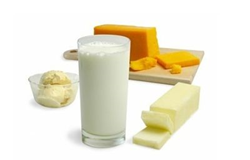 The "Best And Worst Foods For Digestion Problems" report penned by Hoai An provides people with tips on how to use foods to prevent digestive diseases.
Seattle, Wa (PRWEB) May 01, 2014
"Best And Worst Foods For Digestion Problems," a new report created by Hoai An on the site Vkool.com shows good and bad foods for digestive system, and step-by-step instructions to make healthy food recipes for family. In the first part of this report, people will discover the best foods for digestion problems including:

Yogurt: Yogurt has trillions of bacteria that help digest food.
Kimchi: Kimchi is a Korean favorite food that is usually made with cabbage, onion, radish, along with lots of spices. Cabbage may help promote the growth of healthy bacteria in the colon.
Whole grains: Whole grains (including oats, whole-wheat bread, and brown rice) are a rich source of fiber that helps digestion.
Bananas: this fruit helps restore normal bowel function.
Ginger: This spice helps relieve vomiting, nausea, morning sickness, motion sickness, loss of appetite, gas, and colic.
Artichokes: Artichokes are potent prebiotics that contain indigestible nutrients to feed the beneficial bacteria within the digestive system.
Lean meat and fish
In the second part of this article, Hoai An reveals to readers the worst foods for digestive system such as:

High-fat and fried food: high-fat and fried foods can overwhelm the stomach, and cause heartburn and acid reflux. High-fat food also can result in pale-colored stool, a phenomenon called steatorrhea that is essentially excess fat in the feces.
Chili peppers: This spice can irritate the esophagus and cause heartburn pain.
Dairy: If people are lactose intolerant, dairy products can cause gas, diarrhea, abdominal bloating, and cramps.
Alcohol: Alcohol relaxes the esophageal sphincter that can lead to heartburn or acid reflux. Drinking alcohol can result in diarrhea and cramping.
Berries: Berries with tiny seeds can be a problem for people who have diverticulitis.
Chocolate: Chocolate is a bad food for people with irritable bowel syndrome or chronic constipation.
Coffee, tea, and soft drinks: these drinks keep stomach acid confined to the stomach, and lead to diarrhea and cramping.
Corn: fiber-rich corn contains cellulose, a type of fiber, which the body cannot break down easily because it lacks a necessary enzyme.
In the final part of the "Best And Worst Foods For Digestion Problems" report, the author provides people with a list of healthy food recipes and detailed steps to make these recipes such as:

Broccoli & Feta Omelet with Toast
Spiced Green Tea Smoothie
Banana & Almond Butter Toast
Honey Grapefruit with Banana
White Bean & Herb Hummus with Crudites
Huy Pham from the site Vkool.com says, "Best And Worst Foods For Digestion Problems is a good report that helps readers understand more about nutrition benefits of foods and their side effects on health."
If people want to get more detailed information from the "Best And Worst Foods For Digestion Problems" article, they should visit the website: http://vkool.com/foods-for-digestion/
___________
About Hoai An: Hoai An is an editor of the website Vkool.com. In this website, Hoai An provides people with a collection of articles on positive and side effects of foods on health.