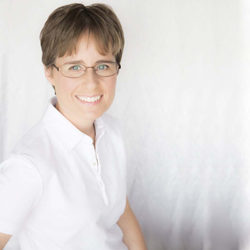 It seems nobody has managed (or bothered) to pull it all together for the sake of blister prevention—until now.
Esperance, Australia (PRWEB) April 08, 2014
Rebecca Rushton BSc, an Australian podiatrist who is an expert in foot blisters, has just released a new and free resource called "The Advanced Guide to Blister Prevention." The helpful and educational guide, which may be viewed online and downloaded at no cost, is an ideal resource for athletes and sports medicine professionals who often contend with painful blisters on feet.
As a self-described blister-prone podiatrist, Rebecca knows firsthand how painful foot blisters can be. Unfortunately, they are so common, they are not always taken as seriously as they should—even when the person with the blister is having difficulty walking or running. Because they are often dismissed as a minor skin issue, Rebecca feels that foot blisters do not get the time and attention that they deserve.
As Rebecca noted, she was inspired to write "The Advanced Guide to Blister Prevention" by the large and concerning amount of incorrect information that is currently available about foot blisters. In addition to explaining to readers about the foot blister injury mechanism, Rebecca's new guide also covers the common risk factors for foot blisters, practical advice on preventing them, the pros and cons of different blister prevention strategies, and more.
"I've seen a lot of foot blisters – it's my job as a Podiatrist," Rebecca said, adding that for her, it's become a personal issue because she's suffered with blisters for years.
"I couldn't fix my own foot problem, in spite of my occupation. And that was embarrassing on a personal and a professional level."
When she came across a strategy that worked when nothing else did, Rebecca had to find out why.
"What I found was this: The mainstream understanding of foot blister causes is over-simplified to the point of being incorrect. There is a lot of misinformation about blisters," she said.
"It seems nobody has managed (or bothered) to pull it all together for the sake of blister prevention—until now."
With an understanding of foot anatomy and function plus her own blister experience, Rebecca said "The Advanced Guide to Blister Prevention" is the easy-to-understand resource that provides athletes and sports medicine professionals with the knowledge they require.
Anybody who would like to learn more about Rebecca and her work is welcome to visit her website at any time; there, they can also view or download "The Advanced Guide to Blister Prevention."
About Rebecca Rushton BSc:
Rebecca Rushton graduated from Curtin University in 1993 in Podiatry. Being blister prone, she has always suffered with foot blisters when playing sport. Frustrated after years of unsuccessful management of her own blister problem, she has studied the topic of foot blisters and blister prevention extensively. After noticing many mainstream management techniques are counter to research findings; and that at its core, blister causation is poorly understood, Rebecca founded "Blister Prevention". Aimed at helping athletes and sports medicine professionals, Blister Prevention is a website dedicated to improving the understanding of: what causes foot blisters, blister prevention options, and how individual blister strategies work (and don't work). With over 20 years of experience as a Podiatrist, Rebecca works in private practice in Esperance, Western Australia. People may follow Rebecca on Facebook, Twitter and LinkedIn and contact her at rebecca(at)blisterprevention(dot)com(dot)au. For more information, please visit http://www.blisterprevention.com.au/.
Esperance Podiatry and Blister Prevention
B/116 Dempster Street
Esperance, WA 6450
Australia