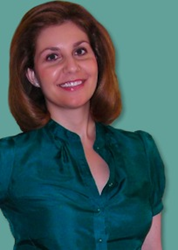 Cincinnati, Ohio (PRWEB) August 27, 2014
Fans everywhere are gearing up for another season of football. In fact, ready or not, the season kicks off in just a handful of days. Football season can be a fun and exciting time but it can also be hectic since it occurs during the back to school season and throughout the holiday season. Sure, it's great to spend time with friends, family and neighbors rooting for the home team and indulging in delicious tailgating foods; however, fall is already a busy time of the year and someone has to actually make those delicious tailgating foods.
To help the chef out, Freebie Finding Mom has put together some tantalizing new tailgating food ideas. She went on a quest for ideas that are both too good to resist and relatively simple to make. Her football food recipes include gooey mac and cheese bites that'll have tailgaters lining up and spicy jalapeño poppers made with cream cheese and garnished with bacon. These tailgating goodies will be the talk of the party (well after the game is thoroughly discussed that is).
In addition to helping out with the food, Freebie Finding Mom is taking on the decor. She knows that decorating for a party on a budget can be a challenge. Sure, DIY is an option but if one isn't Martha Stewart the thought can be pretty intimidating. No worries, Freebie Finding Mom is here to help. She gets the party started by providing step by step instructions on how to make a bunting using paint chips (samples) from a hardware store. This bunting is easy, frugal, and fun.
Start the new season out on the right foot by throwing a fabulous football party for everyone. Keep things simple with yummy football food recipes from Freebie Finding Mom which are sure to be fan favs. Plus they allow the chef to get out of the kitchen and actually watch the game! For those on a budget, save on decor by creating homemade decorations like a bunting. Football season is about the game, fun, quality time with loved ones, and great food so forget expensive party favors, sit back, relax, and enjoy.
Freebiefindingmom.com has been helping people save money and make savvy financial decisions since 2010. Kelli Bhattacharjee, the proprietor of the site, is a former investment professional with nearly ten years of experience. She has a passion for empowering others to better manage their money. She also contributes to savings.com and parade.com.