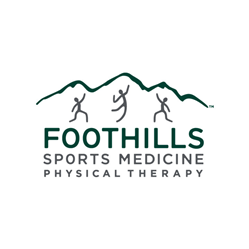 "We genuinely listen, learn and care about our patient's injuries while working hard to ensure their full recovery. Our personalized, hands-on approach to optimal care will help ensure success!" - Jordan Brocker, Clinic Director
QUEEN CREEK, Ariz. (PRWEB) December 07, 2022
Phoenix Metro-based Physical Therapy company opened its 28th location in Queen Creek on December 5, 2022. The clinic offers free rapid pain assessments to anyone concerned with an injury and curious if physical therapy should be used during recovery.
The full-service Physical Therapy clinic focuses on its patient's needs and full recovery by restoring movement, improving function, and helping those recovering from surgery or an accident. Located off Ellsworth Rd and Sierra Park Rd, Foothills Sports Medicine Physical Therapy is open on Monday, Wednesday, and Fridays from 7 a.m. to 6 p.m.
Physical Therapist and Clinic Director Jordan Brocker believes in treating every patient's needs uniquely, not just as a number. "We genuinely listen, learn and care about our patient's injuries while working hard to ensure their full recovery. Our personalized, hands-on approach to optimal care will help ensure success!" says Jordan. "Whether recovering from an injury, impacted by physical limitation, dealing with chronic pain, or being in a car accident, we understand the stress and urgency of returning to your daily routine. The town of Queen Creek is experiencing rapid growth, and we are excited to provide the surrounding area with the Foothills experience while becoming an active member of this community."
Over the last 21 years, Foothills Sports Medicine Physical Therapy has helped more than 500,000 patients get out of pain and back to feeling the way they were before they were injured. Foothills now has 28 clinics conveniently located throughout the Valley.
About Clinic Director & Physical Therapist, Jordan Brocker
Throughout Jordan's life, he has been passionate about problem-solving and helping people. In high school, an injury led him to pursue this application to the human body. Jordan became a Doctor of Physical Therapy in 2013 and has since achieved a specialty as a Clinical Sports Spine Specialist. He uses a multi-modal approach to therapy, including manual therapy techniques, blood flow restriction, cupping, taping, and trigger point dry needling. Jordan is passionate about sports injuries, back pain, and making the patient experience fun while promoting timely results. In 2020 he completed his Clinical Sports Spine Specialty through NAU.
About Foothills Queen Creek
Our Queen Creek clinic provides hands-on care at every visit and helps patients towards a full recovery without medications, injections, or surgery. Jordan Brocker is originally from Wisconsin, where he completed his DPT at the University of Wisconsin-La Crosse in 2013. He has been a therapist at Foothills Sports Medicine across the Valley since then. Jordan is eager to provide high-quality care and serve the Queen Creek community with our new location's opening
About Foothills Sports Medicine Physical Therapy
Foothills Sports Medicine Physical Therapy (FSMPT) is an Arizona based physical therapy practice group. As a member of the Confluent Health family, FSMPT positively impacts patients' lives by delivering the best care and results through proven research, innovative treatments and technologies, and an approach that treats patients like family. For more information, visit foothillsrehab.com, or find them on Facebook at @foothillsrehab