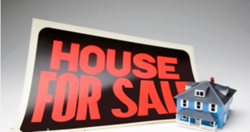 We're now promoting FSBO houses in Chattanooga to provide an investor or other home buyer with a better option to acquire a property in good condition
Chattanooga, TN (PRWEB) April 03, 2015
Some American homeowners who are now avoiding the services of real estate agents when selling homes are now hoping to cash in on the extra savings at home closings. The Pretty Home Solutions company is now marketing its for sale by owners homes in Chattanooga, TN to buyers nationally from its website at http://prettyhomesolutions.com.
The properties that are now marketed are positioned in different neighborhoods in the city of Chattanooga and are available for immediate sale. These homes are not listed through the local MLS or through other selling services due to direct agreements made with property owners. The Pretty Home Solutions company is expected to add more Tennessee area homes this year.
"We're now promoting FSBO houses in Chattanooga to provide an investor or other home buyer with a better option to acquire a property in good condition," said one PrettyHomeSolutions.com company source.
The push by some property owners to move away from the traditional real estate selling model is creating a range of new buying opportunities for people researching homes for sale on the web. Because each FSBO listing is homeowner controlled, the closings can now be completed within a one or two week period compared to the traditional 60-day window with an agent.
"We build up our inventory monthly with houses that are affordable and ready to purchase without the hangups that can be part of a regular housing industry transaction," said the source.
The Pretty Home Solutions company has designed a web application system that will help a person who is considering buying a Chattanooga property get started faster. The application at http://prettyhomesolutions.com/application can now be accessed from a PC or mobile device to begin the buying process. The local number at (423) 822-5677 is also available to motivated buyers.
About PrettyHomeSolutions.com
The PrettyHomeSolutions.com company provides properties for rent and for sale to consumers and investors in the United States. The company acquires single family homes for sale through its network of resources to build its housing inventory annually. The PrettyHomeSolutions.com company markets its properties through its website as well as streaming video resources on the web to provide people with the opportunity to buy homes at a discount.