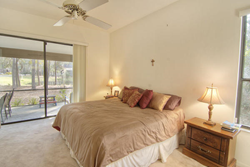 FSBO homes are now one option that a person who is unable to obtain a regular mortgage can explore due to the easier application process
Cincinnati, OH (PRWEB) April 03, 2015
The city of Cincinnati is now one part of the Hamilton County area that has increased in population since the year 2000. For adults ready to buy a home, the Cincinnati Property Solutions company is now promoting its new inventory. There are now for sale by owner homes in Cincinnati, OH that are included in the discount inventory at http://www.cincinnatipropertysolutions.com.
A fresh source of single family properties are now being marketed at a lower price point for purchasers of Ohio real estate this year. The homes that are available are in various neighborhoods in the tri-state area. Buyers who are investors or bad credit home buyers can each benefit from the discount listings that are now promoted by the Cincinnati Property Solutions company.
"FSBO homes are now one option that a person who is unable to obtain a regular mortgage can explore due to the easier application process," said one CincinnatiPropertySolutions.com rep.
The discounted properties that are now part of the Cincinnati Property Solutions inventory that is available to home buyers this year includes single family homes. These homes are in good condition and are ready to move into when the closing process has been completed. Since homeowners take part in controlling the sale, most closings are now completed in less than a week or two.
"We're helping adults of all ages to find houses in our inventory and we're also building our list of national buyers monthly," said the rep.
A new request form has been added to the Cincinnati Property Solutions website at http://www.cincinnatipropertysolutions.com/looking-for-a-home to supply a way to find additional houses for sale in the Greater Cincinnati area. This new web form can be used with any computer or mobile Internet enabled device. The local customer service number is (513) 445-4565.
About CincinnatiPropertySolutions.com
The CincinnatiPropertySolutions.com company acquires homes that are for rent and for sale throughout the Hamilton County, OH area. The company connects renters and buyers of properties with its inventory of single family houses. The CincinnatiPropertySolutions.com company is now featuring its new website to allow exploration of its housing inventory that is now posted online.