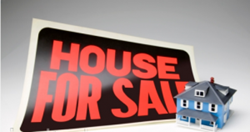 We specialize in acquiring houses or placing homes under contract with sellers and have added different purchase programs to make homeownership less complicated for purchasers
Fort Lauderdale, FL (PRWEB) May 26, 2014
The Fort Lauderdale market for real estate has heated up in recent years and one properties company is benefiting from acquired homes. The Foxy Houses company is updating its listings of for sale by owner homes in Fort Lauderdale to attract buyers at http://foxyhouses.com.
The homes now include different one, two and three-bedroom options that could be the right choice for a single family buyer or investor. The listed FSBO properties that are now part of Southern Florida real estate for sale can be purchased through one or more programs at the Foxy Houses company.
"We specialize in acquiring houses or placing homes under contract with sellers and have added different purchase programs to make homeownership less complicated for purchasers," said a listing expert at the FoxyHouses.com company.
The Fort Lauderdale homes for sale now marketed are available for a cash sale or through specialized owner financing. The Florida home buyers and investors who plan to access these new listings have the option of processing sales faster through these new buying options.
"We work daily with buyers who have excellent and not so perfect credit scores to find the right company program that can help nearly any person buy a home," said the listing expert.
The Foxy Houses company now lists various homes for sale as these properties are acquired through the setup network for real estate this year. Different VIP buyers and sellers are now in place at this company to continuously increase the listings of homes each month in Florida.
About Foxy Houses
The Foxy Houses company is a leading investment company in the state of Florida that purchases homes or locks in homes under contract that are later sold to qualified purchasers. This company built its website in 2013 and has increased its inventory of homes for sale monthly. The Foxy Houses team of experts who answer calls, write blog posts and close on sales are experienced in the housing industry. Upgraded programs for investors, single family buyers and homeowners are currently in place as permanent policies.