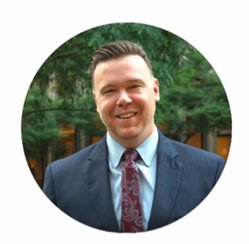 "With At Home Pros we will leverage my personal experience as a residential general contractor and my marketing experience to bridge the gaps between contractors and homeowners looking for contractors. We will provide a better experience for both parties" - Says Wheeler.
ATLANTA (PRWEB) June 23, 2020
At Home Pros matches certified contractors to homeowners in need of professional home service providers in industries like roofing, plumbing, HVAC, windows, pest control and lawn care, connecting both parties over the phone in real time.
Leading the charge is Brent Wheeler, EVP and managing partner at RMI Fusion. A licensed residential general contractor with more than 20 years in the business, Wheeler combines his understanding of the residential contracting industry with proven marketing tactics.
Wheeler has pioneered customer acquisition programs for Back Pain Centers of American, Aetna, Terminix, TruGreen, Home Depot and American Home Shield.
At Home Pros provides network contractors exclusive, high-quality leads via a dedicated call center that has pre-screened homeowners — allowing home service providers to create reliable appointments, close more sales and build their businesses.
As a full-service customer acquisition entity, At Home Pros delivers media, marketing and leads — as well as specialized call center agents with extensive experience in the roofing industry.
At Home Pros is launching in the South Eastern United States, and is slated for rapid expansion into other markets.
Ken Robbins, CEO, is especially optimistic about the At Home Pros offering and the new business. "The launch of At Home Pros gives us a chance to leverage our extensive experience in setting hundreds of thousands of homeowner appointments for major brands — and do it for the independent contractor."
About RMI Fusion: A direct-to-consumer customer acquisition firm, RMI Fusion provides a comprehensive marketing approach where their call center works in tandem with an advanced analytics team to acquire customers for its partners strictly on a pay-for-performance basis.
More information about The At Home Pros can be found at http://www.athomepros.com For more information or media inquiries, contact Brent Wheeler at brent.wheeler@rmifusion.com.