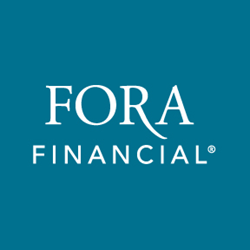 "The additional space will allow us to invest in our people by continuing to build out our highly talented team and to make more technological advancements to our funding platform."
NEW YORK, NY (PRWEB) April 29, 2015
In yet another signal of its growing position in the working capital market for small businesses, the privately held financial services firm Fora Financial is spreading its wings at its Midtown Manhattan headquarters. Fora Financial's offices at 519 Eighth Avenue will more than double in size with the recent signing of a new lease agreement with the Kaufman Organization.
"We're thrilled with the year over year growth and recent expansion of Fora Financial," said Fora Financial President and co-Founder Dan Smith. "The additional space will allow us to invest in our people by continuing to build out our highly talented team and to make more technological advancements to our funding platform."
The company's Big Apple footprint more than doubles under the lease signed with the Kaufman Organization, jumping from 11,000 to 27,000 square feet on the 11th floor of Fora Financial's Eighth Avenue headquarters. The deal was brokered by Gregory Skaler, senior associate with commercial realty powerhouse Cushman & Wakefield. "Fora Financial is helping disrupt the traditional small business loan marketplace by utilizing a digitized online process for underwriting. Our platform is aggregating data from multiple third party integrations to make swift approval decisions, cutting down the time it traditionally takes a small business owner to access credit. Since 2008 we have drastically reduced our conversion times while enhancing data security and compliance."
The company and its 95 professional staffers take pride in Fora Financial's ability to turn most small business loan applications around within 24 hours, giving entrepreneurs the ability to access needed capital online, customized to their needs and under competitive terms.
"We are here for our customers and partners and this new expansion emphasizes the point that we're growing right along with our clients and their businesses because of our professionalism and the superlative services we offer," Smith said.
Founded in 2008 by Smith and his college roommate, Jared Feldman, Fora Financial has since provided more than $300 million in capital to nearly 7,000 small business owners and entrepreneurs across America.
The financial services firm works closely with industries across the economic spectrum, including medical services, manufacturing, retail, wholesale and construction.
Its services have been widely recognized by industry professionals. Fora Financial was recently recognized by Inc. Magazine as one of the fastest growing companies in the U.S. and is coming off a year where the company was named 2014 Financial Services Company of the Year by the American Business Awards.
"Our customers and partners have made us who we are today," added Smith. "And now with our latest expansion, the Fora Financial team is ready to further improve our platform to help more small business owners grow their enterprises."
For more information about Fora Financial, please visit http://www.forafinancial.com.
About Fora Financial
Fora Financial offers flexible, working capital solutions to small businesses in need of financing to sustain or grow their enterprise. The Manhattan-based company places a high value on trust and transparency and provides businesses with quick, customized financial solutions utilizing its state-of-the-art technology platforms. Founded in June 2008, Fora Financial has 95 employees who have provided more than $300 million to over 7,000 customers.
###