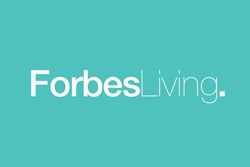 Social media and digital marketing are very useful tools for any business owner to utilize to boost revenue and solidify branding.
St. Petersburg, FL (PRWEB) November 18, 2013
The producers of Forbes Living are proud to announce an intriguing segment on social media for business. Experts in the field of social media and Internet marketing will share their tips and strategies for turning social media into a profitable experience.
Experts will give readers insight into the top social media sites for business today such as Facebook, Twitter, LinkedIn and Pinterest. They will explain why viewers should be creating company pages on these sites and how to use them to attract customers. Various social media trends will be discussed with tips and products for more specific insight and strategies. "We're excited by the response we're getting," said Lisa Vrancken, Forbes Living Producer. The dynamic talk show, hosted by Forbes Riley who has spent 20 years on live home shopping around the world, will begin airing in Q1 – 2014 on targeted cable television networks throughout North America.
About Forbes Riley
Forbes Riley, recently named America's Most Loved Health & Fitness Innovator, is known for bringing affordable, high-quality fitness, health and household products to consumers worldwide. Known for her marketing prowess, Riley is famous for launching products that solve tough challenges and make everyday life easier. This includes some of the most successful product promotions of all times including the Jack Lalanne Juicer. Riley's website and social media sites boast a huge following. She also has a regular presence on networks including ESPN, TLC, Fit-TV, Animal Planet, ABC Family, and Home Shopping Network.
About Forbes Living
The show airs on WE (Women's Entertainment), FOX and ABC Broadcast Stations, ION and Regional News Networks. Join the interactive fun on the Forbes Living TV on Facebook, Twitter and LinkedIn pages. The show's website provides a contact form that business owners can fill out to receive more information.