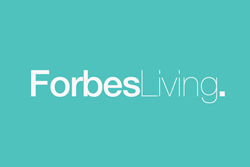 This series will be quite riveting with terrific guests in the fitness industry sharing their insight on the hot fitness trends with the audience. – Lisa Vrancken, Producer
St. Petersburg, FL (PRWEB) November 21, 2013
The producers of Forbes Living are proud to announce a special series on fitness trends across the United States. Staying fit and healthy is important for many reasons and Forbes Living wants to share the latest trends and their benefits with viewers. Experts from various fields in the fitness industry will discuss their particular strategies. Viewers will get tips and inside information on how the fitness trend started and what its benefits are. Viewers will learn about yoga, crossfit, indoor cycling, aqua cycling and much more. Said show producer Lisa Vrancken, "We're excited to feature some of the most compelling guests and their products on our show. And with Forbes hosting, every product is a star." The dynamic show, hosted by Forbes Riley -- America's most recognized spokeswoman, will air this spring on most cable television networks.
About Forbes Riley
Forbes Riley, recently named America's Most Loved Health & Fitness Innovator, is known for bringing affordable, high-quality fitness, health and household products to consumers worldwide. Also known for her marketing prowess, Riley is famous for launching products that solve tough challenges and make everyday life easier. This includes some of the most successful marketing campaigns in history. Riley has a huge and interactive fan base across several social media platforms. She also has a regular presence on networks including ESPN, TLC, Fit-TV, Animal Planet, ABC Family, and Home Shopping Network.
About Forbes Living
The show airs on WE (Women's Entertainment), FOX and ABC Broadcast Stations, ION and Regional News Networks. Join the interactive fun on the Forbes Living TV Facebook, Twitter and LinkedIn pages. The show's website http://www.forbeslivingtv.com provides a contact form business owners can fill out to receive more information.