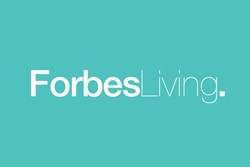 We are proud to support the Not My Daughter Find a Cure Now fundraiser in our area to help eradicate breast cancer for all women.
Coral Springs, FL (PRWEB) October 09, 2013
The producers of Forbes Living TV are proud to announce their support of the fourth annual "Not My Daughter, Find a Cure Now" fundraiser. The yearly event takes place at the Heron Bay Marriott in Coral Springs on Monday, October 14. The fundraiser theme "Project Runway" Fashion is designed and presented by the Art Institute of Fort Lauderdale which will feature garments designed by current students and alumni exclusively for the event. One hundred percent of the fundraising proceeds will be donated to the Susan G. Komen for the Cure™ Miami/Fort Lauderdale Affiliate.
According to the United States Department of Health and Human Services, Office on Women's Health, breast cancer is the second leading cancer-related death in women in the United States, and affects 1 in 8 women. "Almost everyone knows someone who has been affected by breast cancer," states Forbes Living Producer, Evan Golden. "We feel it is our responsibility to step up and do our part in the fight against breast cancer. After all, we have grandmothers, mothers, aunts, sisters and daughters too."
About Not My Daughter Find a Cure Now
"Not My Daughter, Find a Cure Now!" is a local fundraising event hosted by women in South Florida who have personally been affected by breast cancer. Their wish is simple: eradicate the disease so no one ever has to endure the pain and uncertainty of breast cancer ever again.
About Forbes Living TV
The show airs on WE (Women's Entertainment), FOX and ABC Broadcast Stations, ION and Regional News Networks. Forbes Media can also be reached through Facebook, Twitter and LinkedIn The show's website http://www.forbeslivingtv.com provides a contact form business owners can fill out to receive more information.