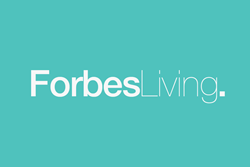 Planning the perfect, affordable getaway has never been easier! - Tina Dowd, Co-Founder of Sundance Vacations
St. Petersburg, FL (PRWEB) May 15, 2015
The producers of Forbes Living are excited to announce that Sundance Vacations will be featured in an upcoming show, as part of their exclusive #Showstoppers segment. The show is hosted by Forbes Riley, an award-winning TV host in the D2C industry, author, entrepreneur, mother and one of the nation's leading health and wellness experts.
From mountain escapes to beach retreats and all sorts of travel options in between, planning a vacation is a great deal of fun. Sundance Vacations enables travelers to experience quality vacations in some truly amazing destinations, for less. Since 1991, the company has provided a great way to vacation with travel opportunities across the U.S., the Caribbean, and Mexico. Whether it is a couples skiing trip to Colorado, a family trip to Myrtle Beach, or a golf outing with the guys, Sundance Vacations offers many different locations to travel.
With Sundance Vacations, travelers can purchase a number of vacations at once, locking in a great rate with the flexibility to travel when and where they want. Sundance travelers stay in spacious, resort-quality, one-, two-, and three-bedroom accommodations and enjoy a full range of amenities, including large living areas, full kitchens, and more.
"We're excited to have Sundance Vacations featured on Forbes Living #Showstoppers," said Tina Dowd, Co-Founder. "Planning the perfect, affordable getaway has never been easier!"
For more information about Sundance Vacations, visit http://www.sundancevacations.com, or visit the Sundance Vacations Facebook page.
About Forbes Riley
Forbes Riley, recently named America's Most Loved Health & Fitness Innovator, is known for bringing affordable, high-quality fitness, health, and household products to consumers worldwide. Recognized for her marketing prowess, Ms. Riley is famous for launching products that solve tough challenges and make everyday life easier. This includes some of the most successful product promotions of all time, including the Jack LaLanne Juicer. As the co-creator, co-executive producer, and host of Forbes Living, Ms. Riley motivates others by informing, educating, branding, and creating consumer awareness on a variety of products. Ms. Riley boasts a huge following on her website and on social media. She also has a regular presence on networks including ESPN, TLC, Fit-TV, Animal Planet, ABC Family, and Home Shopping Network.
About Forbes Living
The groundbreaking Forbes Living talk show combines the most highly recognized product spokeswoman with new and innovative products designed to engage viewers in a fun, informative, and entertaining fashion. Watch out for upcoming broadcasts nationally on WE tv (Women's Entertainment ©™), Discovery Channel Transponder®™, Lifetime Real Women™, Esquire Network™, and DIY Network Canada. The talk show will also air regionally on ABC, FOX, and ION broadcast affiliates. Join the interactive fun with Forbes Living on Facebook, Twitter and LinkedIn pages. The show's website provides a contact form that business owners can fill out to receive more information. Forbes Living TV is an FR Media production.
About FR Media
FR Media brings a superior track record of award-winning video and film background services including video and film, direct response television, commercial advertising, and media planning and buying. Staffed with Emmy, Telly and Moxie award-winning staff members from the disciplines of television, DRTV, film, print, advertising and online media, FR Media studios are located in St. Petersburg, Florida. If you have a product you would like considered for the show, go to http://www.forbeslivingtv.com and fill out our Product Inquiry form.