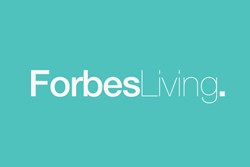 Black Mountain Products' resistance bands, yoga equipment, and at-home gym products are sold online through most major retailers.
St. Petersburg, FL (PRWEB) January 07, 2014
The producers of Forbes Living TV are excited to announce that Black Mountain Products will be featured in an upcoming segment as part of their "At Home Fitness Forward" series. This half-hour talk show is hosted by Forbes Riley, an award-winning TV host in the D2C industry, author, entrepreneur, mother, and one of the nation's leading health and wellness experts.
You want to get fit. But, you don't want to join a gym. Perhaps it's too expensive, there's no location convenient to you, or maybe it's an uncomfortable environment. That leaves the option of working out at home. With high-quality resistance bands and other at-home equipment from Black Mountain Products, it is possible to get great workout at an affordable price, without leaving the house.
Dr. Patricia Weidner founded Black Mountain Products in 2010, to improve the at-home resistance band rehabilitation process for her father-in-law, Wally. Dr. Weidner's son, Richard Weidner, became involved and teamed up with his lifelong friend, Danny Borak. Together, they built a new set of durable resistance bands and the products quickly expanded into the fitness market.
Today, Black Mountain Products' resistance bands, yoga equipment, and at-home gym products have amassed quite the following. Black Mountain Products have a lifetime warranty and are sold online through Amazon.com, Walmart.com, Kohls.com, and Quill.com. Instructions are provided with every Black Mountain Products order, and the company has even created a detailed exercise page on its website – a go-to resource for resistance band training.
The three-minute Forbes Living TV show will explore the innovative home fitness products offered by Black Mountain Products and will highlight several of the resistance band exercises for strengthening and toning. For more information about Black Mountain Products, please visit http://www.blackmountainproducts.com.
About Forbes Riley
Forbes Riley, recently named America's Most Loved Health & Fitness Innovator, is known for bringing affordable, high-quality fitness, health, and household products to consumers worldwide. Recognized for her marketing prowess, Riley is famous for launching products that solve tough challenges and make everyday life easier. This includes some of the most successful product promotions of all time, including the Jack Lalanne Juicer. As the co-creator, co-executive producer, and host of Forbes Living, Riley motivates others by informing, educating, branding, and creating consumer awareness on a variety of products. Riley boasts a huge following on her website and on social media. She also has a regular presence on networks including ESPN, TLC, Fit-TV, Animal Planet, ABC Family, and Home Shopping Network.
About Forbes Living TV
The show airs on WE (Women's Entertainment), FOX, and ABC Broadcast Stations, ION and Regional News Networks. Join the interactive fun on the Forbes Living TV Facebook, Twitter, and LinkedIn pages. The show's website, http://www.forbeslivingtv.com, provides a contact form to receive more information.