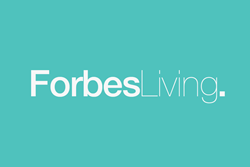 Filter brewed coffee is the standard choice for most American homes today. - Kathleen Bauer, North America Managing Director of Technivorm.
St. Petersburg, FL (PRWEB) May 12, 2015
The producers of Forbes Living are excited to announce that Technivorm Moccamaster will be featured in an upcoming show, as part of their "Home & Style, Kitchen Must-Haves" series. The show is hosted by Forbes Riley, an award-winning TV host in the D2C industry, author, entrepreneur, mother and one of the nation's leading health and wellness experts.
Coffee is the liquid fuel that jump-starts mornings and energizes afternoons of many people around the world. Crafting the perfect, flavorful cup, however, is often difficult to achieve. Founded in The Netherlands in 1964 by Gerard-Clement Smit, Technivorm makes it possible to brew delicious coffee right at home. Technivorm is the maker of Moccamaster coffee brewers and grinders. It's certified by the Specialty Coffee Association of America and Europe (SCAA/SCAE), and is awarded the European Coffee Brewing Centre Seal of Approval meeting their strict "Gold Cup" brewing standards.
Brewing temperature, saturation time, and holding temperature contribute to a perfect cup of coffee. Handmade and individually tested in The Netherlands, the Technivorm Moccamaster features consistent brewing temperature (196 to 205 degrees F); a powerful and energy-efficient copper heating element with automatic shut-off; a precise and optimal pulse drip method that creates a perfect coffee bloom; and specific coffee-water saturation time of four to six minutes. Moccamaster glass carafe brewers include an independent dual-phase hot-plate element that prevents coffee from burning and maintains correct holding temperature for 100 minutes.
"We're thrilled to have the Technivorm Moccamaster coffee brewer featured on Forbes Living," said Kathleen Bauer, North America Managing Director of Technivorm. "Filter brewed coffee is the standard choice for most American homes today. Filter brewed coffee offers many advantages, including the health benefit of filtering out harmful coffee oils, as well as choices in buying coffee. It's financially economical and more environmentally friendly."
For more information about Technivorm Moccamaster, visit http://www.technivorm.com.
About Forbes Riley
Forbes Riley, recently named America's Most Loved Health & Fitness Innovator, is known for bringing affordable, high-quality fitness, health, and household products to consumers worldwide. Recognized for her marketing prowess, Ms. Riley is famous for launching products that solve tough challenges and make everyday life easier. This includes some of the most successful product promotions of all time, including the Jack LaLanne Juicer. As the co-creator, co-executive producer, and host of Forbes Living, Ms. Riley motivates others by informing, educating, branding, and creating consumer awareness on a variety of products. Ms. Riley boasts a huge following on her website and on social media. She also has a regular presence on networks including ESPN, TLC, Fit-TV, Animal Planet, ABC Family, and Home Shopping Network.
About Forbes Living
The Forbes Living talk show combines the most highly recognized product spokeswoman with new and innovative products designed to engage viewers in a fun, informative, and entertaining fashion. Watch out for upcoming broadcasts nationally on WE tv (Women's Entertainment ©™), Discovery Channel Transponder®™, Lifetime Real Women™, Esquire Network™, and DIY Network Canada. The talk show will also air regionally on ABC, FOX, and ION broadcast affiliates. Join the interactive fun with Forbes Living on Facebook, Twitter and LinkedIn pages. The show's website provides a contact form that business owners can fill out to receive more information. Forbes Living TV is an FR Media production.
About FR Media
FR Media brings a superior track record of award-winning video and film background services including video and film, direct response television, commercial advertising, and media planning and buying. Staffed with Emmy, Telly and Moxie award-winning staff members from the disciplines of television, DRTV, film, print, advertising and online media, FR Media studios are located in St. Petersburg, Florida. If you have a product you would like considered for the show, go to http://www.forbeslivingtv.com and fill out our Product Inquiry form.