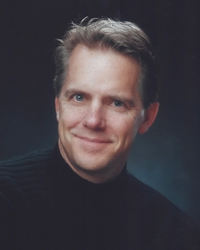 Thanks to the real-time nature of social media, any crisis will shortly be an online reputation crisis.
Salt Lake City, Utah (PRWEB) March 11, 2014
Marketing executives need to consider online reputation management as part of their crisis communication plan, said Don Sorensen in a recent interview featured on Forbes.com. In the interview, Sorensen advised brand managers to constantly monitor online brand mentions and sentiment combined with strong threat detection and protection.
Read "Top Online Reputation Management Tips for Brand Marketers," at http://www.forbes.com/sites/cherylsnappconner/2014/03/04/top-online-reputation-management-tips-for-brand-marketers/.
"Thanks to the real-time nature of social media, any crisis will shortly be an online reputation crisis," he said. "Even if a major news publication doesn't report a negative story about a company, blogs, tweets and other social media can do great damage."
Sorensen said fast communication is especially critical if the crisis involves:

product/service quality
product safety
the security and privacy of customer or employee information
As a first step he recommends brands claim their name on social media sites such as Twitter, LinkedIn, Facebook, Google+, YouTube, SlideShare and Pinterest. This prevents others from hijacking the brand and expands the brand's presence online. It also helps a brand control more spots in the critical first few pages of search engine results.
There are two kinds of online reputation work says Sorensen, proactive and reactive. His clients usually want work done during or after a crisis, but having a strong reputation before a crisis costs less. "Maintenance and preventive measures are generally less expensive than trying to repair an online reputational problem after it's happened," he said.
When there is a reputation issue, his first response is to move negative web pages down in search results and replace them with web pages with positive or neutral information about the company. If the company does business in other countries the problem becomes more complex. In that case, they also need to address the crisis on country-specific search engines.
About Big Blue Robot
Big Blue Robot was founded in 2003 by Don Sorensen, a recognized authority on online reputation management. Sorensen's expertise and insights have appeared in publications such as the New York Times, HuffingtonPost, USA Today, Forbes, and CNN Money. Through his company, Big Blue Robot, he works with corporations and CEOs to improve, protect, repair and manage their online reputations.
Big Blue Robot has developed state-of-the-art online reputation management strategies for companies doing business around the world, in countries including the USA, Germany, Canada, New Zealand, United Kingdom, United Arab Emirates, and France. During the past ten years, Big Blue Robot has helped numerous companies fix their online reputation problems.
More information at http://www.BigBlueRobot.com.