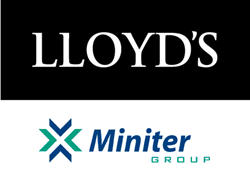 Norwell, MA (PRWEB) August 30, 2013
Miniter Group today announced it has completed the tribunalization process with Lloyds of London which now authorizes Miniter Group as a coverholder giving direct access to the Lloyd's market. This market will be utilized to bring new leading edge mortgage hazard and flood risk transfer solutions to the U.S. marketplace.
According to Jim Gilpin, EVP of Business Development at Miniter Group:
"Miniter has been refining its force-placed insurance offering since we launched our Borrower-Centric Insurance Tracking Service in 2006. We are developing new products to complement our existing mortgage hazard and flood insurance offerings. The structure of Lloyds and its world-wide risk profile is enabling Miniter to provide insurance solutions that cannot be obtained with our domestic markets. "
If you would like to learn more about Miniter Group's insurance tracking services please visit here.
Miniter Group is a leading provider of collateral risk transfer solutions to the lending industry. Miniter Group provides blanket and lender placed insurance solutions to over 550 lenders in 45 states. Their in-house software development created their Borrower-Centric Insurance Tracking Service in 2006. Miniter's solutions include Vendor Single Interest Insurance, Lender Placed Insurance, Collateral Protection Insurance and Mortgage Impairment Insurance.
We invite you to call us at 1-800-MINITER or visit us on the web at http://www.miniter.com.