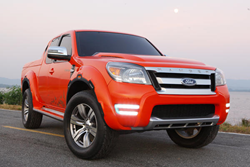 We now have a much better mix of classic and recently built motors that are on sale for nearly all Ford vehicles on our website
Los Angeles, CA (PRWEB) April 22, 2015
Ecoboost technology is now one new effort by Ford Motor Company to help create stronger engines without increasing costs for fuel in modern vehicles. The Preowned Engines company is now providing discounted Ford 1.5 liter used engines to auto components buyers who search its inventory at http://preownedengines.com/ford-1-5-liter-engine.
The discounted builds that are now in stock include the 1.5 and larger displacement units that have been used in the Fusion and Focus vehicles in the U.S. The price levels that are now offered are arranged for auto shop mechanics and consumers to equally benefit. The new ordering system now online is able to help complete the checkout process easier this year.
"We now have a much better mix of classic and recently built motors that are on sale for nearly all Ford vehicles on our website," said one PreownedEngines.com company source.
The discounted vehicle motors that are supplied in used condition this year are offered in I4 and V6 units. The Ecoboost, Essex, Zetec, CVH and Duratec builds that are available to purchase are split between the 4-cylinder and 6-cylinder versions. All price data that is generated on the POE company website is accurate for consumers.
"It is now possible for a person to quote an engine price and review a warranty plan through our checkout system prior to going through with an order," said the source.
The Preowned Engines company toll-free number at 1-866-320-1065 is now staffed by auto specialists who have been trained to provide answers to all motor questions asked by potential purchasers. The number is now available Monday through Sunday to use from any U.S. location.
About PreownedEngines.com
The PreownedEngines.com company lists the automotive inventory of its supply companies on its website daily. Thousands of used condition motors are always on sale and ready to ship in the United States. The PreownedEngines.com company has a toll-free number linked to its customer service department that provides order processing services and lookups for any of its marketed inventory.