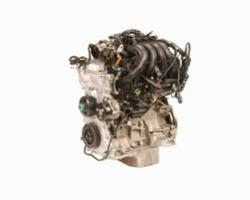 The V6 series can be traced back to the 1960s when the F-Series was first put into production.
Midland, Texas (PRWEB) July 06, 2013
Ford Motor Company has developed multiple engine sizes that correspond to different vehicle types. This development series has established Ford as the second largest automaker in the world. The GotEngines.com company sells used Ford motors and has now acquired Ford 6 cylinder engines. These motors are currently discounted for sale and can be researched at http://www.gotengines.com/blog/ford-engines/ford-duratec-25-v6 online.
Multiple families of engines exist for the larger engine types used in trucks and sport utility vehicles. The V6 Modular, Essex, Cologne, Vulcan and Duratec families are now represented inside the Got Engines inventory. These encompass multiple displacements that are found inside of numerous vehicles in current production and out of production.
"The 6 cylinder production runs have a long history with the Ford Motor Company," an engine specialist from the GotEngines.com company added. The V6 series can be traced back to the 1960s when the F-Series was first put into production.
The preowned units that are promoted online and available for immediate purchase include the new parts protection policy for base level warranties that was recently announced. This company wide measure is applicable to the entire engine inventory.
"Freight companies frequently raise the cost of over-sized shipments like engines each year," the specialist added. To eliminate freight increases beyond company control, the Got Engines company has removed its freight charges for all domestic shipments.
This removal now supplies one additional decrease in the purchase price for ordered and shipped motors that source from this company. The online tools and toll-free number are ways that customers interested in the V6 inventory can research or place orders. The company specialists able to provide more information about available inventory can now be reached during normal business hours Monday through Saturday.
About GotEngines.com
The GotEngines.com company supplies preowned engines for cars, sport utility vehicles and pickup trucks to North America buyers. This company uses a faster shipment method to ensure deliveries are made to customers without traditional holdups in the engine industry. Current freight incentives include no charge shipments for USA buyers and a basic warranty policy. This company is known for its lower than suggested retail list pricing for the complete preowned inventory. The GotEngines.com company provides a customer service center through its toll-free telephone number and online tools for quoting engine prices.