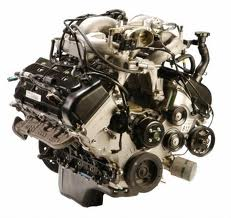 The 6.2 is a welcome addition to our online inventory due to the recent popularity of trucks using this V8 block in the U.S.
Las Vegas, NV (PRWEB) January 29, 2014
The late model Ford engine production in the U.S. has contributed to increased sales of F-Series trucks over the past four years, according to auto industry data. The Got Engines company is taking advantage of demand for used Ford engines and is now selling Ford 6.2 engine inventory at http://www.gotengines.com/ford/rebuilt-ford-engines.html.
These 2010 created motors are now placed for sale on the company homepage for American buyers. These motors are V8 builds and are expected to attract current owners of F150 trucks or other buyers seeking engine replacement inventory online. The discounts that are applied to the 6.2 series motors are scheduled to remain for this year.
The F-Series engines inventory that is promoted by the GotEngines.com company has grown in size over the past five years online. The different engine families that have been used in most late model trucks has helped increase more demand on the second hand market for quality units for sale.
"The 6.2 is a welcome addition to our online inventory due to the recent popularity of trucks using this V8 block in the U.S.," said one source at the GotEngines.com company.
The used 6.2 motors are now in place alongside the recently announced 5.4 series engines in the Got Engines inventory. These two main V8 engines for the F-Series Ford trucks are positioned with equal sale pricing for all purchasers of engines to benefit this year.
"The truck engines for sale that we've added this year online has increased in size to include Ford, Chevy and Dodge builds that are each discounted separately," said the source.
The Got Engines warehouse inventory is now modified to include the 6.2 builds in stock. Users of the search tools online can search this available inventory along with other motors in stock for complete sale pricing.
Buyers who are unable to find answers to inventory or engine quality questions online can use the offline number at 1-866-320-1065 for direct assistance.
About GotEngines.com
The GotEngines.com company is one trusted resource on the Internet selling discounted automotive engines to the public. This company uses its buying power to establish a network of distributors capable of providing excellent condition engines. The GotEngines.com company staff works closer with consumers through automated tools online. A research platform is now used online that provides complete sticker pricing and warranty information to engine buyers. The shipment policies changed this year now help to provide no charge engine shipments to any U.S. buyers.