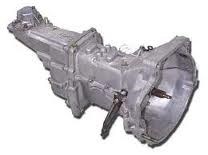 The AOD transmission series is highly regarded as one of the best innovations in shifting engineering
Atlanta, Georgia (PRWEB) August 06, 2013
The engineering and launch of the automatic overdrive transmission changed the shifting patterns in automobile manufacturing. Ford Motor Company remains at the forefront of gearbox development in North America and one company is now rebuilding popular units for sale. The RebuiltTransmissionsforSale.com company has added Ford AOD transmissions to its inventory of refurbished gearboxes at http://www.rebuilttransmissionsforsale.com/ford/rebuilt-ford-transmissions-sale.
The four and five-speed editions that are included in these rebuilds are giving more opportunity to car owners, mechanics and other auto parts buyers to find replacement units without the high retail cost. This company trains its experts to rebuild all units that enter the company facility to guarantee OEM quality
"The AOD transmission series is highly regarded as one of the best innovations in shifting engineering," a source from the RebuiltTransmissionsforSale.com company said.
Forward produces many of its transmissions and engines in-house or through licensed companies that are outsourced in different parts of the world. Companies in the states of Michigan and Ohio in the U.S. helped to produce many of the automatic overdrive transmission units that are currently included in the new Ford AOD inventory posted online.
"We help mechanics, body shops and service centers as well as consumers save money online," the source confirmed. The new additions that are refurbished and placed into the warehouse of completed units for sale are marketed for prices under the MSRP promoted by most companies in the secondary transmissions industry.
The Ford Motor Company transmissions for sale now in AOD configuration are part of company wide upgrades to the complete inventory for sale. Recent announcements have been made to promote the Dodge and Chevrolet units. Consumers without Internet access who are interested in reviewing the company inventory can now call 1-877-630-3873 for immediate assistance.
About RebuiltTransmissionsforSale.com
The RebuiltTransmissionsforSale.com company hires and trains experts in the auto industry to rebuild manual and automatic transmission units that are resold to the public. This company networks with trade industry businesses in the U.S. to find quality units to rebuild. New tools have been established by this company to ensure that customer quality is maintained with each remanufacturing job. The RebuiltTransmissionsforSale.com company offers better quality builds compared to used units that often go untested before sold online through some companies in the auto industry.