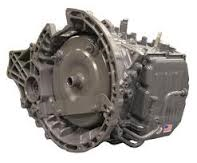 Transmissions without an overdrive gear are no longer produced in the auto industry, and finding a complete unit that still has low mileage is possible through our new inventory
Miami, FL (PRWEB) March 28, 2015
The classic fluid link converter gearboxes built by Ford from 1981 to 1994 in the U.S. market can now be purchased in used condition at the GotTransmissions.com website. An immediate inventory of Ford ATX transmissions that are used is now available to buy or explore for sale pricing at http://www.gottransmissions.com/blog/ford-transmissions/ford-atx-transmission.
Since many automakers are no longer supplying new 3-speed gearboxes, a person with an older automobile could have limited places to shop on the web for a replacement unit. The ATX gearbox inventory that is now listed for sale at the Got Transmissions company website is expected to help Tempo, Taurus, Escort, Topaz and Lynx vehicle owners.
"Transmissions without an overdrive gear are no longer produced in the auto industry, and finding a complete unit that still has low mileage is possible through our new inventory," said one GotTransmissions. rep.
The upgraded inventory of transverse gearboxes that are sold in preowned condition by the Got Transmissions company is part of shifts in company strategies this year. Since there is still a demand for classic non-electronic gearboxes, more discontinued brands will be included for the public to buy for the remainder of the year.
"The ATX uses hydraulic controls and this technology is harder to find on the secondary market as a car owner or mechanic," said the rep.
The ATX inventory now available is part of the upgraded Ford automatic and manual transmission inventory now discounted for auto parts buyers this year at the GotTransmissions.com website. Someone interested in learning more about other brands in stock can visit the page at http://www.gottransmissions.com/ford-transmissions.html to find out more information.
About GotTransmissions.com
The GotTransmissions.com company provides replacement gearboxes for most major brands of cars, trucks, minivans, SUVs and commercial vehicles in the United States. The company deals exclusively in preowned OEM assemblies. The GotTransmissions.com company supplies immediate price quotations for all in stock gearboxes that are available for distributions through the country.