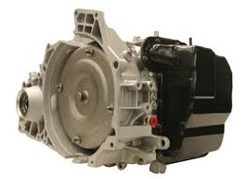 The automatic transmissions by Ford are the most often used in vehicle production.
Phoenix, Arizona (PRWEB) August 15, 2013
The 1994 to 2005 production of the Crown Victoria helped concrete the reputation by Ford as a luxury automaker. Transmissions for this vehicle brand can now be purchased at the GotTransmissions.com company. The Ford Crown Victoria transmission in used condition is now being sold online at
http://www.gottransmissions.com/blog/ford-transmissions/4r70w-transmissions.
The 4R70W transmission series has also been used in other Ford vehicles for almost 20 years. The Lincoln and Mercury brands used this 4-speed transmission prominently through to the 2000s. A low price is now paired with each used transmission in stock for the 4R70W series.
"The automatic transmissions by Ford are the most often used in vehicle production," said a source for the Got Transmissions company online. Manual editions are most often used for SUV and pickup truck configurations due to the larger engine types used.
The Got Transmissions company has made several strides with technology from its website this year. Accessible data from the warehouse inventory that includes price details and stock numbers is now offered to consumers online. New quotation tools are among the different methods of inventory discovery at this company.
"We've moved to a digital system that gives price quotes, inventory status and warranty information for online requests," the source added. These investments into the latest technologies has reduced the need for manual processing of price information or parts lookups.
The used 4R70W transmissions that are searchable through this new system are in combination with the existing Ford inventory in stock. Consumers can easily search for year and make of each transmission requested and a match found in this system delivers all data in real time.
About GotTransmissions.com
The GotTransmissions.com company markets its previously owned transmission units for automobiles online at prices that are considerably less than junkyards or salvage businesses. This company locates, purchases and distributes used units directly to the general public. The GotTransmissions.com company experts are available through toll-free telephone number as well as online systems for providing prices and other relevant information. Inventory growth in 2013 has helped maintain the company reputation and low prices online. All limited warranty details and other transmission data can be extracted from the company website online.