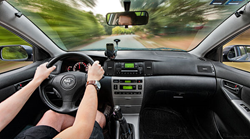 The 3.5L V6 units that we have acquired for our OEM warehouse of used condition vehicle motors are distributed direct from licensed suppliers
Portland, OR (PRWEB) August 25, 2015
The Duratec motor platform is one of the most successful in recent years for the Ford Motor Company for its sport-utility vehicles. The Got Engines company has added used Ford Edge 3.5L engines to its expanded inventory of OEM components listed on the company website this month. More details about these new units can be found at http://www.gotengines.com/ford/rebuilt-ford-engines.html.
The 3.5L builds that are now available are offered in two configurations for consumers who purchase replacement vehicle motors. Generation I and Generation II editions are now part of the used Ford motors inventory listed at the Got Engines website. The full-size and mid-size crossover SUVs will be supported with the Duratec inventory currently available.
"The 3.5L V6 units that we have acquired for our OEM warehouse of used condition vehicle motors are distributed direct from licensed suppliers," said a sales rep at the Got Engines company.
The FWD and AWD versions of the Ford Edge that are sold in North America rely on the 6-speed automatic transmission assemblies for proper shift patterns. The GotEngines.com company has verified that the preowned 3.5L engines that are in stock will work correctly with the automatic gearboxes found inside late model SUVs.
"The V6 inventory of auto engines that we are now able to supply for Ford components buyers has been double checked for exterior quality and craftsmanship," the sales rep included.
The toll-free customer service number at the GotEngines.com company has been modified to provide support after business hours have ended each day. A new staff of experts is now available seven days a week at 1-866-320-1065.
About GotEngines.com
The GotEngines.com company is one of the go-to resources for American consumers to find used condition vehicle components that are discounted in price on the Internet. The company started in 2007 and has doubled the size of its inventory. The GotEngines.com company was one of the early pioneers of web price quotation systems that remains an active feature on the company portal.