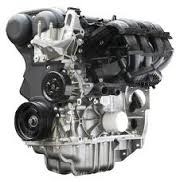 We've supported engines buyers since our inception online in 2007 and continue to provide prices that are affordable to consumers.
Cleveland, Ohio (PRWEB) November 07, 2013
Ford Motor Company engines are among the units that are most requested from some secondary market motor buyers, according to one used engines company online. The Got Engines company supports the public through the retailing of preowned engines at a discount price online and has now added a new sale to its promotions. A Ford engines sale for V6 and V8 builds is now in place for buyers online.
This new sale promotion is part of an engine incentive program that is being promoted. The second hand engines industry can feature low prices although some companies sell engines that could have quality issues after installations are made.
The GotEngines.com website sale now in place was created exclusively for Ford auto owners, warranty centers, junkyard owners and mechanics who regularly buy replacement engines. The V6 and V8 builds that are now sold for a reduced price include most of the engines that have been produced since the year 1975.
"We've supported engines buyers since our inception online in 2007 and continue to provide prices that are affordable to consumers," said a salesman for the GotEngines.com company.
A public perception of used engines can be mixed depending on the type of retailer where engines are purchased, according to secondary market consumer satisfaction reports.
The high mileage units that used to be sold through retailers in the U.S. have been replaced at some companies with low mileage builds taken from cars traded in or acquired through private owners.
"The preowned units that consumers find as part of our Ford sale promotion are featuring low mileage, warranty protection and removal of freight costs for each online or telephone based order placed," the salesman added.
The Got Engines company continues to upgrade its consumer services as part of its restructured business plan in the U.S. This company has modified its sales practices online and now allows all consumers seeking a replacement engine to generate price quotations independently online. This website change is helping to relieve the customer service number at 1-866-320-1065 of quote requests.
About GotEngines.com
The GotEngines.com company has remained one of the leading distributors of previously owned engines in North America. This company has improved its distributor relationships in 2013 and has progressed into one of the most cost-effective resources that consumers can use when researching the replacement engines market. The GotEngines.com company staff provide all of the national customer service that is offered by this company on a standard business day. The company search system that is now integrated for users online helps to distribute all price quotes, warranty data and other helpful information prior to an engine sale.