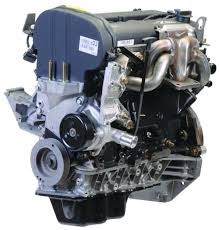 We're now carrying the majority of Zetec inventory in 2.0 builds.
Sandusky, Ohio (PRWEB) August 18, 2013
The Ford Escape has remained a top competitor in the compact SUV market inside the United States. Owners of this SUV seeking a replacement Zetec motor can now benefit from the inventory posted online by the GotEngines.com company. This company has now added the Ford Escape engine in used condition at http://www.gotengines.com/blog/ford-engines/zetec-engine.
The four-cylinder edition of this motor has been used in different vehicles to produce the fuel economy and power than Ford developed for its compact vehicle series. These fuel-efficient engines are designed to increase fuel economy compared to the larger Duratec series.
"We're now carrying the majority of Zetec inventory in 2.0 builds," said a source from the Got Engines company. These motors are no longer in production and supply can be limited in some parts of the country.
The improved inventory that can be searched through the Got Engines website online includes different engine families produced by Ford. Apart from the Zetec builds, larger engine types have been included for consumer research and sale in 2013.
"Our company is now a top resource for used engines from Ford, Chevy, Dodge and Honda online," the source added.
The Ford Motor Company inclusions that are announced and sold by this company are in relation to the General Motors and Chrysler units that have been included for sale online this year. All pricing and engine details can be extracted from the easy search system that is installed on the company website.
About GotEngines.com
The GotEngines.com company retails replacement engines for most vehicles produced after 1979. This company has built up its available inventory for foreign and American made vehicles. Low pricing and other arrangements are made by this company to fulfill customer orders at a higher value compared with other retailers. The GotEngines.com website receives thousands of engine visitors daily searching for new and vintage preowned motor types. This company has now launched a toll-free customer support number to help take its customer service nationally.