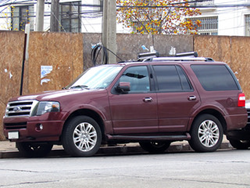 Our inventory of used automobile engines includes most motors that have been produced since the 1970 year although we have suppliers that can provide classic blocks
Provo, UT (PRWEB) December 24, 2014
The Ford Escape continues to be one of the popular vehicle brands in the U.S. market since its creation in 2005. The Revven company is now announcing its inventory of Ford Escape used SUV engines that are now under discount pricing for all initiated web orders at http://revven.com/used-ford-engines.
The SUV motors inventory that is now available to purchase in all 50 U.S. states includes the Escape Duratec blocks. The 3.0, 3.5 and 2.5 displacements are among the variety of motors that are available to purchase as well as additional types that are now being used in newer models of the Escape.
"Our inventory of used automobile engines includes most motors that have been produced since the 1970 year although we have suppliers that can provide classic blocks," said one Revven.com source.
The discounts that are announced for purchasers of SUV motors this year are in addition to the recently announced warranty upgrades this month. A new policy for longer protection terms is now in place for every order that comes through the Revven.com portal through the 2015 year. Extended parts coverage is now part of the warranty policies offered.
"The V6 and I4 motors that are in the Ford lineup inside of our inventory are now covered for an extended time period as well as sold for a lower retail price," said the source.
The Revven company has opened up its new call center to help aid consumers when researching the secondary auto parts market. A toll-free number is now active at 1-877-808-5529 and is available daily to provide consumers with price data or in stock details.
About Revven.com
The Revven.com company provides a portal to search for used vehicle motors in real time using the Internet. The company has an inventory of hundreds of foreign or domestic used motors that can be purchased at below regular retail prices. The Revven.com company has entered into distribution arrangements with top companies in order to supply the general public with its preowned vehicle motors inventory daily.