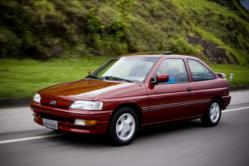 The ZX2 series motors that are now for sale online seek to restore consumer confidence in terms of inventory level and overall quality.
Toledo, Ohio (PRWEB) July 06, 2013
The production run of the Ford Escort benefited from consistent development of the engine series. The Zetec platform was the final engine type used before termination of the Escort. One online company is now adding this motor inside its inventory for sale. The GotEngines.com company is now selling the 2.0 Ford Escort ZX2 engine series in used condition at http://www.gotengines.com/ford/ford-escort-engines.html.
This motor series is in addition to other four-cylinder types that are now represented for consumer sale. Related engines for the Focus and Fusion have been added recently for expansion efforts.
Because the Zetec series motors have been discontinued, locating replacements that are in above average condition is one of many challenges buyers can encounter. The ZX2 series motors that are now for sale online seek to restore consumer confidence in terms of inventory level and overall quality.
"The 2.0 base is standard in multiple Ford vehicles," a sales representative from GotEngines.com added. The 1.6 and 2.0 series were used successfully in the Escort and other models in the Mercury brand before upgrades were announced to the development in the early 2000s.
"The Ford brand used edition motors remain a top seller on our website," the representative included. Multiple families of engines now exist for research inside the company online inventory.
These Ford changes to the online inventory for sale are presenting higher numbers of stock quantity directly to owners of vehicles and other replacement engine buyers. To coincide with these developments, a change in warranty terms length was announced.
A standard edition warranty policy is now covering each sale for a period of up to two years in length. These basic level parts warranty protection policies are now explained upon purchase of each motor.
Customers inquiring about the 2.0 Zetec series or units from other automakers can use two separate ways to obtain needed information. The toll-free telephone number in place for national sales and service at 1-866-320-1065 provides helpful offline assistance. Buyers depending on the company website to obtain all engine information can use the quote tools for pricing and engine specifications prior to placing orders.
About GotEngines.com
The GotEngines.com company distributes preowned automotive engines at prices lower than dealership MSRP directly to consumers in North America. This company houses a large inventory of Ford, Chevy, Dodge, Jeep, Toyota and other automaker types that are in above average condition. The sale pricing announced by this company on a routine basis is designed to offer immediate discounts for each purchase made. The GotEngines.com resources that are available to the public online include quotation systems online, detailed specifications and freight reduction policies that further reduce the cost of replacing engines.