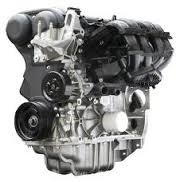 Ford carries a name brand that is known globally and this quality has translated well to the second hand engines industry.
Atlanta, Georgia (PRWEB) November 12, 2013
F150 trucks that are produced by Ford has grown into a global brand thanks in part to the V8 engine blocks. The Got Engines company sells preowned Ford motors and is now providing consumers with Ford F150 4x4 engines in V8 size. These four-wheel driver compatible motors are ready for shipment to U.S. truck owners or other buyers using the resources provided for ordering online.
Essex and Triton series engine families have been created by Ford Motor Company for insertion into the trucks that are produced in North America. Manufacturing for these units takes place in multiple areas of the world although used condition units can be in shorter supply through retailers.
The online marketing now provided by the GotEngines.com company for its V8 Ford blocks for F150 trucks is enhancing the buying options for buyers unable to use a local retailer to find a suitable engine replacement. The 5.4 displacement engines are one of the types that are now offered in 4x4 builds.
"Ford carries a name brand that is known globally and this quality has translated well to the second hand engines industry," said a GotEngines.com company source.
More than one Ford engine brand is now listed on the company website for sale this year. The Triton and Essex builds are often used for the truck division builds while other smaller engines still remain popular as replacements. The Got Engines company inventory for the E-Series vans and smaller passenger vehicle series has received V6 and I4 motor inventory modifications this year.
"A person who visits our website now has a more expanded range of inventory due to our efforts to acquire some of the most requested builds that used vehicle owners demand in the U.S.," said the company source.
Aside from all engine inventory modifications, the GotEngines.com company now promotes a new engine warranty program for each buyer using its engine provider services. A better system for protecting the OEM parts that are featured inside each motor is active with each motor warrant supplied. Exact coverage listed in the warranty program can be found when searching the company website.
About GotEngines.com
The GotEngines.com company is known for retailing replacement automobile engines for reduced sticker prices for U.S. consumers. The built up inventory that this company promotes online has been a resource for engine buyers since 2007. The limited warranty plans that this company attaches with every engine sold is one policy setting this company apart from other sellers online. The GotEngines.com company staff offers toll-free telephone number customer service solutions and access to engine lookup services. The policies for engine shipments that are used by this company help deliver ordered motors in a timely manner.