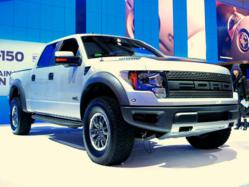 Many dealers choose to sell at suggested list pricing regardless of the condition of the engine.
Tacoma, Washington (PRWEB) July 05, 2013
The medium and heavy-duty pickup trucks created in the U.S. include the F150 series as one of the top brands. The engine that power this vehicle series can now be purchased as a used edition from the GotEngines.com company online at http://www.gotengines.com/ford/ford-f150-engines.html. This company is now supplying its Ford F150 5.4 engine to buyers with an attached sale price to help lower the cost of replacing a V8 motor for the F-Series trucks.
The 1997 year was the changeover to the Triton series motors. The Modular V6 and V8 series that were used up to this period in time were unable to produce the amount of horsepower in the new V8 Triton.
The offering of this motor to the public online is expected to launch a better way that consumers can research engines prior to purchasing from a secondary seller online.
"We're proud to be one of the only businesses offering low mileage preowned V8 engines," a warehouse representative from the GotEngines.com company said. Many dealers choose to sell at suggested list pricing regardless of the condition of the engine. This price structure is typically put in place to allow dealers to profit at a higher margin without eliminating profits due to shipment fees or other charges.
"The Triton, Modular, Vulcan and other engines in stock now ship out for no charge," the representative added. This change to removing the cost of shipping V8 or smaller engines is launching a new movement in the engines industry to increase competition among dealers. The policy changes for the entire company inventory are set to remain in effect for all sales and shipments in North America.
The shipments for the preowned Triton engines now available are scheduled for delivery within a few business days after orders are processed. Customers researching engine prices or in stock inventory numbers can use one of two methods offered by this company. The online tools for pricing are located on the front page of the company website or the toll-free number at 1-866-320-1182 can be used by consumers.
About Got Engines
The Got Engines company distributes higher quality preowned motors from its single warehouse location in the U.S. Multiple distribution companies work with this company to locate better condition engines for resale to the public. Inventory distributed by this company at discounted prices includes Ford, Chevrolet, Dodge, Chrysler, Plymouth, Jeep and other automakers. The Got Engines company has remained a leader in Internet engine sales due in part to the technologies used on its website that take away the legwork completed by consumers when researching motors for sale.