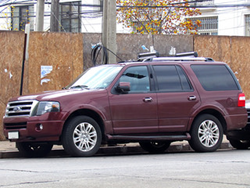 We've established a lower price point for the kick-off of the Summer holiday season, and this price incentive will remain until inventory is sold out
Baton Rouge, LA (PRWEB) May 25, 2015
Vehicle parts buyers who like to take advantage of sales incentives during Summer holidays in the U.S. will now be able to find discount pricing at the Got Transmissions website. A discount for Memorial Day 2015 is now supplied on all Ford F450 used transmissions in stock at http://www.gottransmissions.com/blog/ford-transmissions/ford-f450-transmission.
The assemblies that are now marked down for the public to buy include nearly all of the editions found in gasoline and diesel enabled F450 pickup trucks. The ZF6 6-speed manual and 5R110W automatic editions are included in the announced sale. The discount posted on the Got Transmissions website is for the XL, Lariat and XLT truck types.
"We've established a lower price point for the kick-off of the Summer holiday season, and this price incentive will remain until inventory is sold out," said one Got Transmissions company expert.
The preowned Ford inventory of automatic and manual gearboxes that is retailed this year by the GotTransmissions.com company has been revised to include more coverage for OEM parts. A change in warranty policies now helps to cover more of the gaskets, springs, couplers and other components that might fail due to a manufacturer defect.
"All of the discounted web pricing that is found when using our website already includes the cost of the warranty revisions for consumers," said the expert.
The Got Transmissions company has extended its call center hours to remain open during the holidays this year. People who have an interest in placing an order by phone can call 1-866-320-1182. Internet ordering is still possible when accessing the checkout portal on the company website.
About GotTransmissions.com
The GotTransmissions.com company supports warranty service and sales for its gearbox inventory that is promoted nationally. The company promotes foreign and domestic automotive brand names to people who prefer to buy preowned condition products. The GotTransmissions.com company now has full support through a customer service number that is toll-free to all callers.