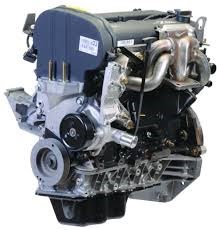 We've supported the Ecoboost since its launch in the U.S. and are now a large resource online to find these Ford builds
Atlanta, Georgia (PRWEB) August 21, 2013
Ford Focus has remained in production since 1998 in the United States. The strength of the engine and durability of these vehicles has contributed to the overall consumer demand. The GotEngines.com company has now added the Ford Focus Ecoboost used engine in 2.0 size for sale at
http://www.gotengines.com/blog/ford-engines/ford-ecoboost-engine-sale/.
These 2.0 motors are part of the newer engines that have been built by Ford. The Fusion, Focus, CMAX and other vehicles now share the 2.0 size.
The Ecoboost technology provides an upgrade in fuel economy and performance compared to the earlier Duratec brands used in the early 2000s.
"We've supported the Ecoboost since its launch in the U.S. and are now a large resource online to find these Ford builds," said a rep for the Got Engines company. The V6 engines that are produced with Ecoboost technology are used in the sedan and truck series.
A used engines inventory expansion has been ongoing since the start of 2013 at the GotEngines.com website. Several changes to the existing inventory of the Ford brand has resulted in more vintage and late model engine types that are requested by consumers.
Frequent additions and deletions now help this company to exclusively provide what consumers cannot find elsewhere online.
"The Ecoboost motors for the Focus brand vehicles now in stock are marked with the introductory price point to encourage engine buyers seeking a better mileage replacement engine," the rep added.
The motors that are currently promoted online can be located easily found in the new company database system installed for consumer use. The system requires only a year and make of each engine to form the basis of a search. Price details for any Ford engine or other automaker units in stock is now instantly displayed.
About GotEngines.com
The GotEngines.com company offers consumers easy access to its replacement engines. Markdown pricing has been launched by this company in 2013 to provide one of the best discount resources for used automotive motors on the Internet. The GotEngines.com company completes regular updates to its published content online to inform consumers before and after purchases are made. This company offers limited warranty programs and shipment incentives for each motor type ordered through its ordering centers for engine processing. New suppliers are added to the company supply chain on a monthly basis to improve the amount of engines accessible to all buyers.