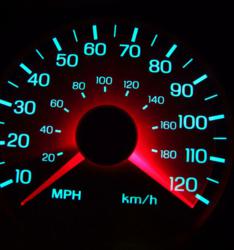 The Focus and related vehicles like the Fusion and Taurus can be researched for engine matches using the company tools that are provided.
Memphis, Tennessee (PRWEB) July 05, 2013
The Focus from Ford has remained a top competitor in the sedan market. The engines used inside of this vehicle have remained consistent with each year of production. The replacement engines seller GotEngines.com is now selling the 2.0 edition of its Ford Focus used engine at http://www.gotengines.com/ford/ford-focus-engines.html.
This preowned Duratec 2.0 motor has been added to expand resources for mechanics and car owners searching for replacement units.
The launch of the Duratec brand in the late 1990s for the Ford produced sedans provided upgrades from the Zetec editions used for the Escort and similar models. The boost in power and efficiency for miles per gallon remain two of the features appreciated by consumers.
The inclusion of the 2.0 engine in preowned condition is expected to help lower replacement engine costs compared with purchasing new or rebuilt units from authorized sellers.
"Our used engine inventory has grown with the Ford brand this year," a sales rep from the Got Engines company confirmed. A large percentage of the Ford engine family now exists for research and purchase online. The Focus and related vehicles like the Fusion and Taurus can be researched for engine matches using the company tools that are provided on the GotEngines.com website for consumers.
"Warranties can make or break an online sale for consumers," the rep included. Changes to the company warranty policy now affect the 2.0 edition used motors for sale. The absence of warranty policies through some Internet and offline sellers has helped create a two-year policy now fixed with each purchase. This 24-month term of coverage is giving more customers the assurance that is hard to find when buying engines online without testing these in advance.
The Focus units are expected to remain at the current price point until additional changes are reflected for this brand of motor. The complete used four-cylinder inventory from the Ford Motor Company spanning the years 1980 to 2013 can now be researched on the company website or by calling company specialists at 1-866-320-1065 for immediate assistance.
About GotEngines.com
The GotEngines.com company is a leader in used engine sales and has retained its customer reputation since 2007. Motors from Ford, Chevy, Dodge, Jeep and other automakers can be found lining the inventory that is sold inside the U.S. Distribution partners make the inventory listed for sale online possible at the current price level. The GotEngines.com company supplies its customers with freight incentives and warranty coverage that is designed to provide alternatives to the standard sales patterns by retailers. The growing inventory can be quoted through a toll-free telephone number or instant tools online.